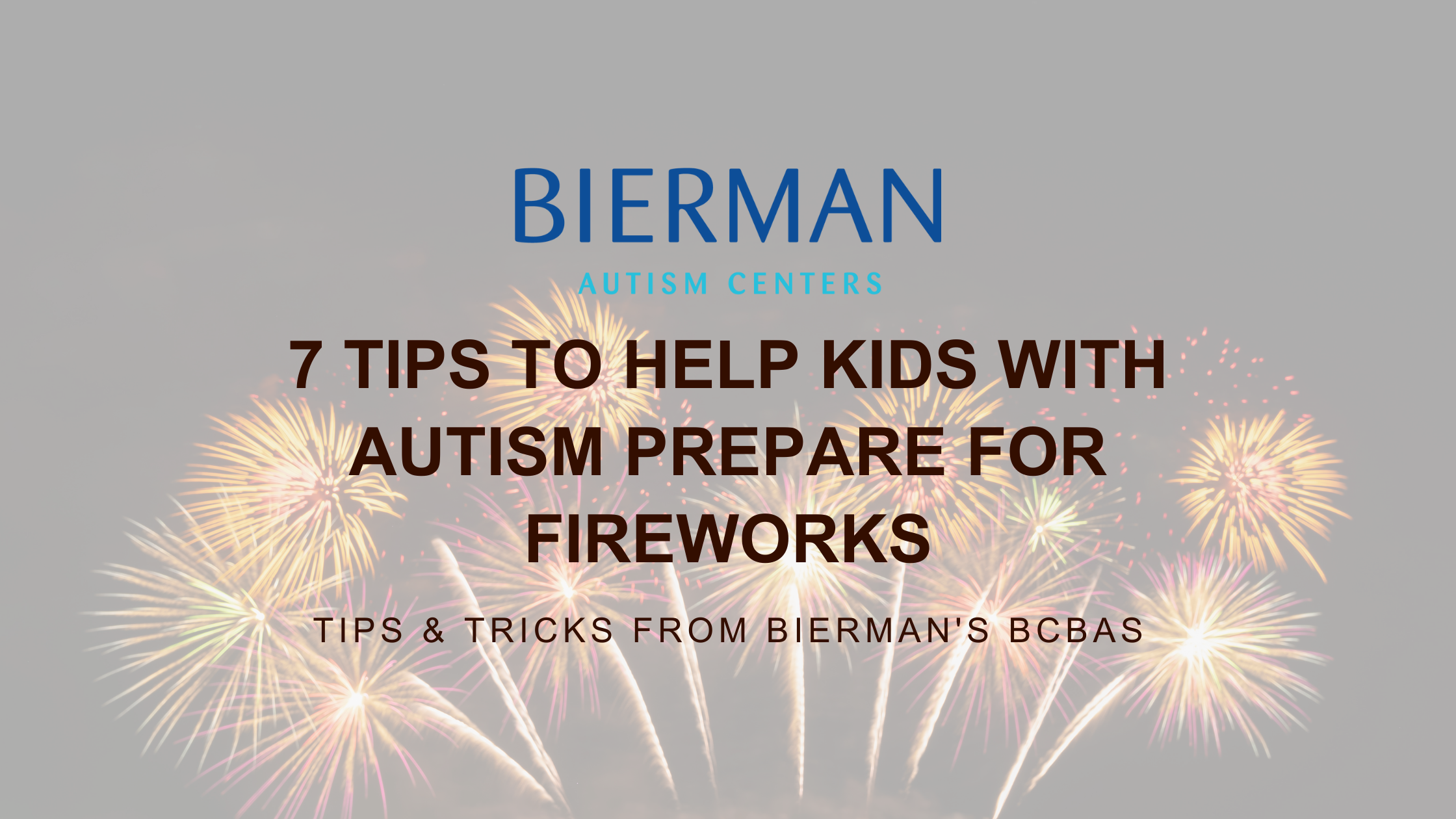 The Fourth of July is a day that often involves, fireworks, barbecues and, at least around here, lots of crowds. For families that have children with autism, everything about the holiday can be a recipe for a meltdown. These seven tips were compiled for families that would like to see the show together. The key is to know your child's limits and have an escape plan in case he or she needs a break.
Prepare for the Show 
Letting your child know in advance what might happen in advance will give your child some sense of control and help reduce his level of anxiety. Talk about exactly what you will be doing: getting in the car, taking a picnic, eating, watching fireworks, walking back to the car, waiting in traffic and any other details you can think of. The more your child knows what to expect, the better he will be able to handle the situation.
Preview the Show
Sparklers may not have much sound, but they look like mini fireworks. You can also watch videos of fireworks displays online. Fireworks App is an app that lets the user control the colors and size of fireworks on the screen. Programs like this are great at simulating actual sound but not at the intense level you would find at a real fireworks display but they can serve as a good introduction.
Watch from far away
Your best option may be a nearby parking lot, or the side of the road with the windows rolled up may provide a comfortable and safe distance for your kiddo to experience the show.
Have a solid Plan B
When you make the decision to try a live fireworks display, be prepared to leave if your child becomes overwhelmed. Despite the fact that you have spent time preparing your child and have a pair of headphones available, things may not work out as planned. Keep this in mind when parking the car so you can have an easy route out
Take comfort items
Be sure to pack items that help to calm your child, such as a weighted vest, blankets, snacks, iPad or fidget toy.
Create a Social Story
A social story may work to prepare your kiddo for any event that might be stressful throughout the evening. A great social story is up for free download here.
Headphones
If you haven't already, invest in a good pair of noise canceling headphones or construction grade earplugs. You may be able to prepare your child for the crowds and change of surroundings, but they may be over stimulated by the noise! You can even play soothing or patriotic music through them.
Information on Fireworks for your area!
Arizona
Date: Sunday, July 4th, 2021
Time: 4 – 9 PM MST
Location: WestWorld of Scottsdale 16601 N Pima Rd, Scottsdale, AZ
Indiana
Date: Sunday, July 4th, 2021
Time: 6 – 10 PM EST
Location: Danville Community High School 100 Warrior Way, Danville, IN
Date: Sunday, July 4th, 2021
Time: 6 – 11pm EST
Location: Downtown Olly's 822 N Illinois St, Indianapolis, IN
Date: Sunday, July 4th, 2021
Time: 11 am-11pm
Location: Marion County Fairgrounds, 7300 E Troy Ave, Indianapolis, IN
Date: Sunday, July 4th, 2021
Time: 10pm EST
Location: Indiana Michigan Power Company, 110 E Wayne St, Fort Wayne, IN 
Date: Sunday, July 4th, 2021
Time: 4 – 10:30pm EST
Location: Grand Park Sports Campus, 19000 Grand Park Blvd, Westfield, IN
Massachusetts
Date: Friday, July 2nd, 2021
Time: 9:30pm EST
Location: Hastings Park, Lexington, MA
Date: Saturday, July 3rd, 2021
Time: 9pm EST
Location: Needham HS Parking Lot, 609 Webster Street, Needham, MA
Date: Saturday, July 3rd, 2021
Time: 9:15pm EST
Location Randolph HS Baseball Field, 70 Memorial Parkway, Randolph, MA
New Jersey
Date: Sunday, July 4th, 2021
Time: 9:30pm EST
Location: Cedar Brook Park, 1000-1098 Allenwood Dr, Plainfield, NJ
Rhode Island
Date:  Sunday, July 4th, 2021
Time: 9 pm EST
Location: Downtown Bristol Bristol, RI
Date: Saturday, July 3rd, 2021
Time: 9pm EST
Location:  Pierce Memorial Field 201 Mercer St, East Providence, RI