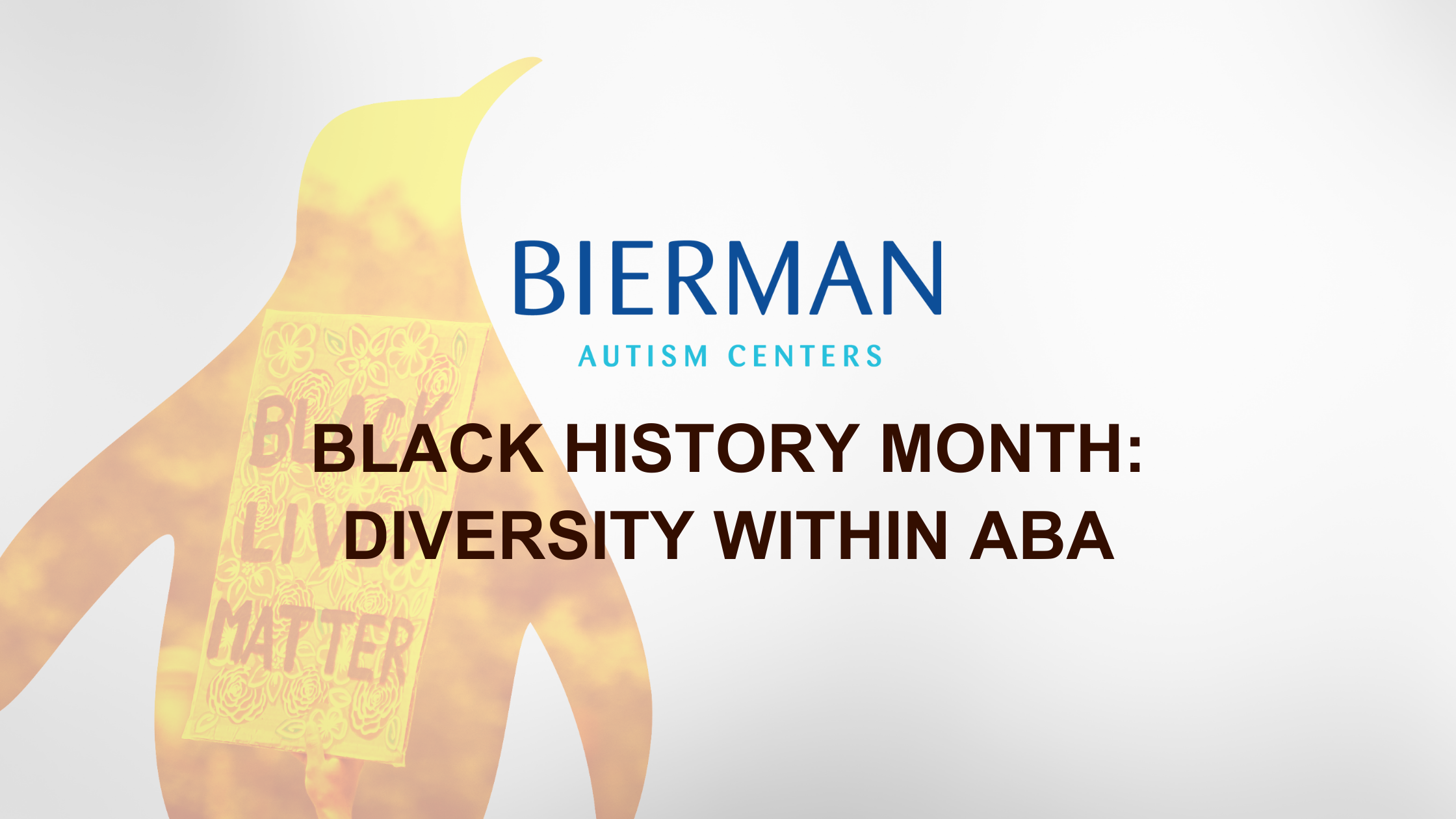 Black History Month is a great reminder for us all to celebrate, appreciate, and recognize the beauty of diversity. Today we are going to explore 4 ways providers can prepare to support and connect with a diverse clientele. Not only is it part of the BACB ethical guidelines to engage in professional development activities to acquire knowledge and skills related to cultural responsiveness and diversity, it's also just the right thing to do. Diversity allows us to create a better learning environment, make better decisions, and make a more meaningful impact on our community. 
How can providers ensure they are equipped to support a diverse clientele?
Encourage cultural self-awareness by chatting about diverse client interactions within a professional setting.

Try reviewing interactions in group discussions, written forums, journals, mentorship meetings, verbal feedback sessions, or self-reflective exercises (Tervalon & Murray-Garcia, 1998). 

Embrace the fact we are all different.

Vandenberghe (2008) emphasizes the need for behavior analysts to be aware of differences that may exist, including cultural differences, between the behavior analyst, client, and their families. Specifically, behavior analysts should be knowledgeable about the client's culture, differentiate between an unfamiliar cultural norm and a pathology, and consider culture during the therapeutic process. 

Discuss your behavior with mentors and colleagues.

Skinner (1974) proposed that talking about our own behavior is how we achieve self-awareness. Recent behavior analytic research indicates that when individuals verbally describe their own behavior, the behavior may change (Tourinho, 2006). This can help BA's change their cross-cultural interactions for the better. Being aware of your own biases can make a large impact on your decision making and interactions with others. 

Take a self-assessment.

Try taking the "

Diversity Self-Assessment

," to help gauge where you are at and where you need to be when it comes to cultural competence. 
At Bierman Autism Centers, we believe that diversity and inclusion are crucial for innovation – everyone in is the only way forward. We commit to keeping our team diverse, because we know diversity is always a strength. We encourage you to learn more about how you can support diversity this Black History Month. 
Sources:
Skinner, B.F. (1974) About behaviorism. New York: Knopf.
Tervalon, M., & Murray-Garcia, J. (1998). Cultural humility versus cultural competence: A critical distinction in defining physician training outcomes in multicultural education. Journal of health care for the poor and underserved, 9(2), 117-125. 
Tourinho, E. Z. (2006). Private stimuli, covert responses, and private events: Conceptual remarks. The Behavior Analyst, 29(1), 13-31.
Vandenberghe, L. (2008). Culture-sensitive functional analytic psychotherapy. The Behavior Analyst, 31(1), 67-79.