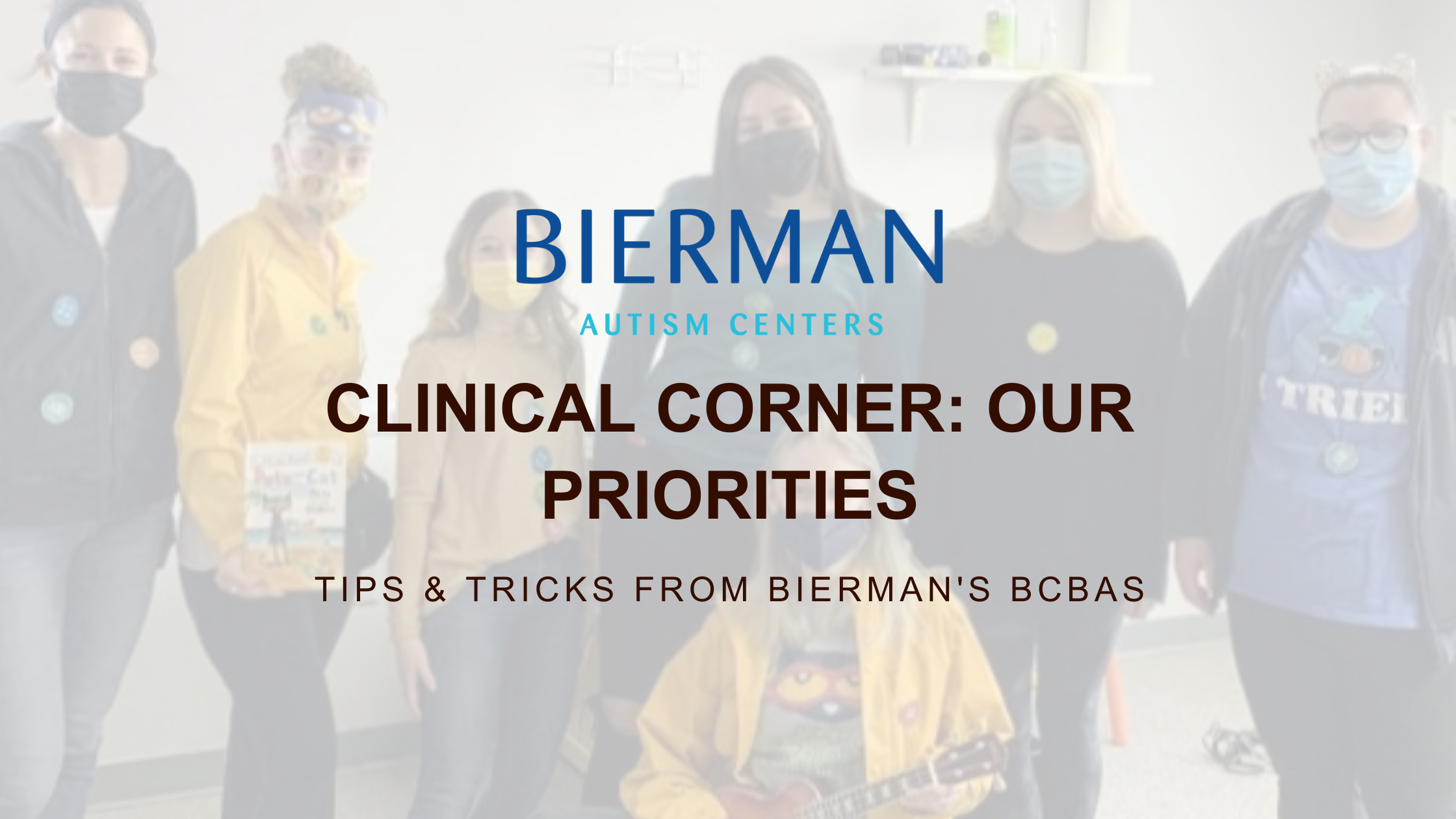 We've talked about our theme of being the best provider of services for children with autism. This year we've been working across our locations on multiple projects to continue to enhance our skills.
Some of the key highlights include training our teams to use the world around them to teach in an even more playful and naturalistic way, focusing on social reinforcement as our primary goal to teach new behavior, and taking a closer look at our system of measurement to ensure efficient progress.
As we look ahead to the next few months, we have several exciting and challenging projects that we're actively working on. Here's a quick sneak peek at our clinical priorities list:
Enhancing our consultant training
Continued development of key clinical processes:

BIP's (Behavior Intervention Plans)
Program Binder Organization
Data Rules
Error Analysis
Case reviews
Mand flow data sheets
Implementation of Precision teaching & Fluency based instruction training
Development of Electronic Training Platforms (Lessonly)
A clinical team comprising Liz Lefebre MA BCBA, Laura Grant MA BCBA, Danielle Pelz M.Ed BCBA, Chrissy Barosky MA BCBA, and myself is leading the development and implementation of these projects.
Finally, we've made great strides this year as a team. I am incredibly proud of our team and the great effort that gets put in every day. Let's continue to raise the bar and expand the scope of what's possible with our kids.