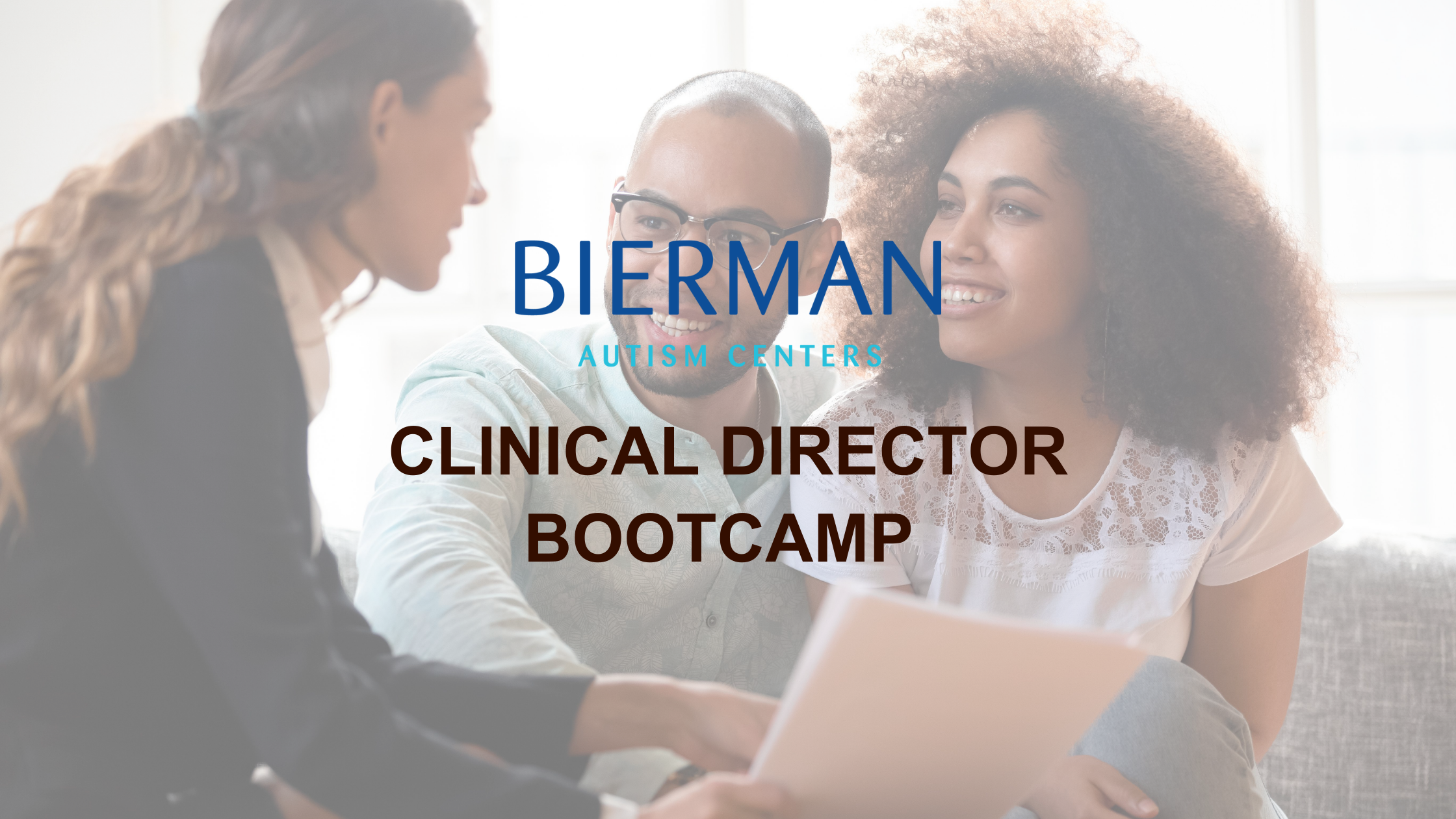 By: Christina Barosky, MA BCBA LABA, LBA
This past year, Bierman launched what we call a "Clinical Director Bootcamp." This is an 8 week training series for all our Clinical Directors to come together to collaborate, create a network of peers and receive training on advanced clinical topics. A few of the topics we covered thus far have been:
FBA's and Behavior Support Plans that are ethical and take client assent

into account. 

Advanced Precision Teaching

and measurement systems

Providing feedback and having difficult conversations
Collaboration with other providers.
A big part about what differentiates Bierman providers from others, is our commitment to challenging ourselves and always learning so that we can provide the best possible care to our kids.
One Clinical Director who completed the training said: I am so appreciative of the opportunity to participate in Clinical Director Bootcamp!  It varied in teaching styles and activities. I was pushed out of my comfort zone, I was able to quickly apply what I had learned, and I am grateful that I was able to learn from, learn with, and collaborate with so many different individuals within Bierman. The Clinical Director Bootcamp provided me the tools to be a stronger clinician and leader and I'm excited to continue to use what was learned to support others and maintain the integrity of the field!
At the completion of the first 8 weeks training series, we decided this type of peer-to-peer learning was a great tool for advancing the skills of our leaders. We've decided to make the bootcamp a part of our Clinical Director onboarding as well as an ongoing offering.