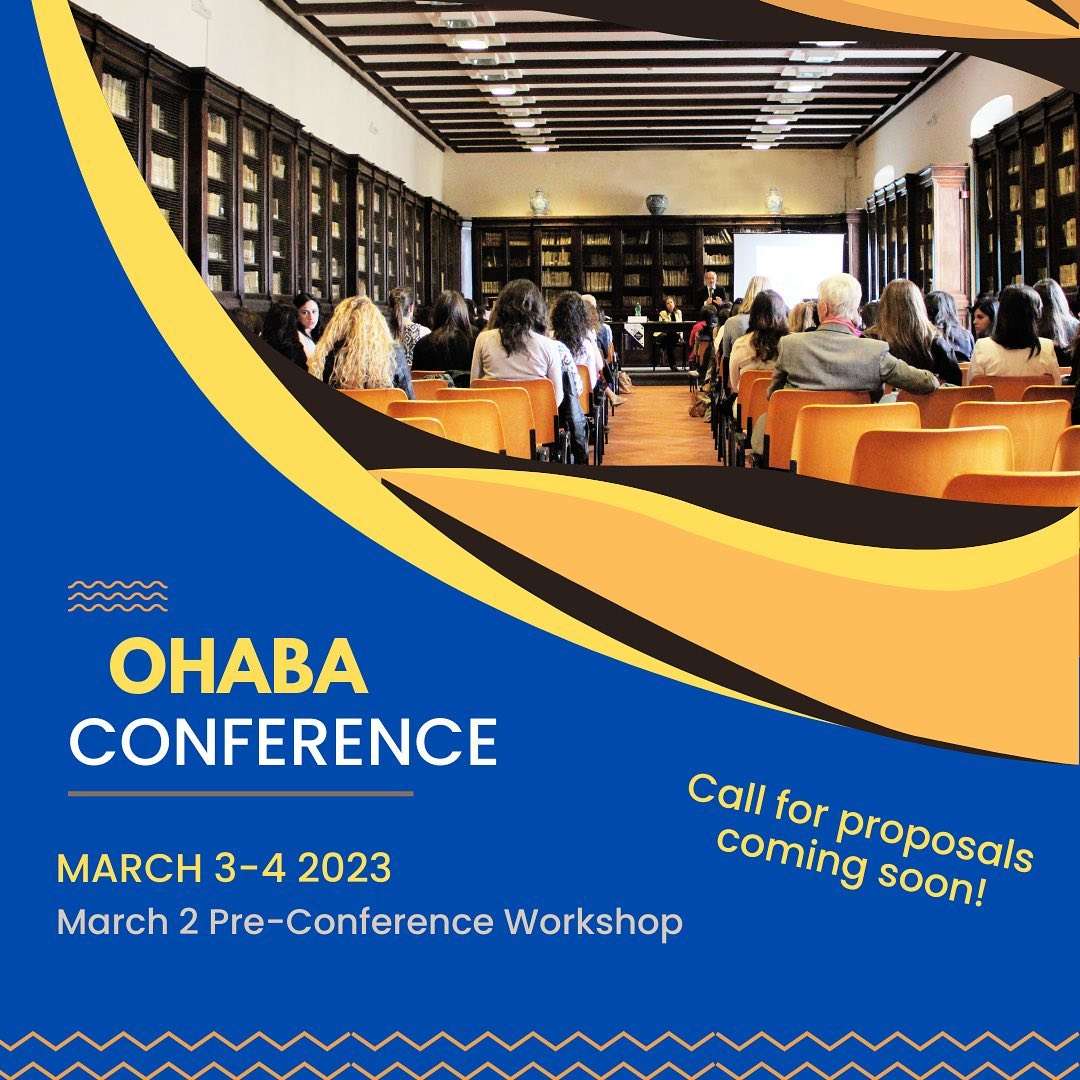 The 2023 OHABA Annual Conference will be held on March 3rd and 4th, 2023, at the Marriott Columbus OSU! This year's conference will be a hybrid model. Included with all conference registration packages:
On-site conference attendance
Access to all conference events via live-stream
Access to all conference events "on-demand" for 30 days after the conference
Attendance to the Membership Mingle, including a book signing with Dr. Bill Heward and Dr. Jill Dardig
A minimum of 16 CEUs between live and on-demand presentations and counting!
Our Mission
The purpose of OHABA is to promote the science and theory of Behavior Analysis through the support of research, education and practice. OHABA is a chapter of The Association for Behavior Analysis International. Mission: ABAI contributes to the well-being of society by developing, enhancing, and supporting the growth and vitality of the science of behavior analysis through research, education, and practice.
Diversity Statement
ABAI's diversity policy: The Association for Behavior Analysis International seeks to be an organization comprised of people of different ages, races, nationalities, ethnic groups, sexual orientations, genders, classes, religions, abilities, and educational levels. ABAI opposes unfair discrimination.
Who does OHABA support?
Board members are Board Certified Behavior Analysts and credentialed as Certified Behavior Analysts in the state of Ohio. The Board supports providers, educators and consumers of applied behavior analysis in the state of Ohio.
Stop by and say hi to our Clinical Team while you're at the 2023 OHABA Annual Conference!