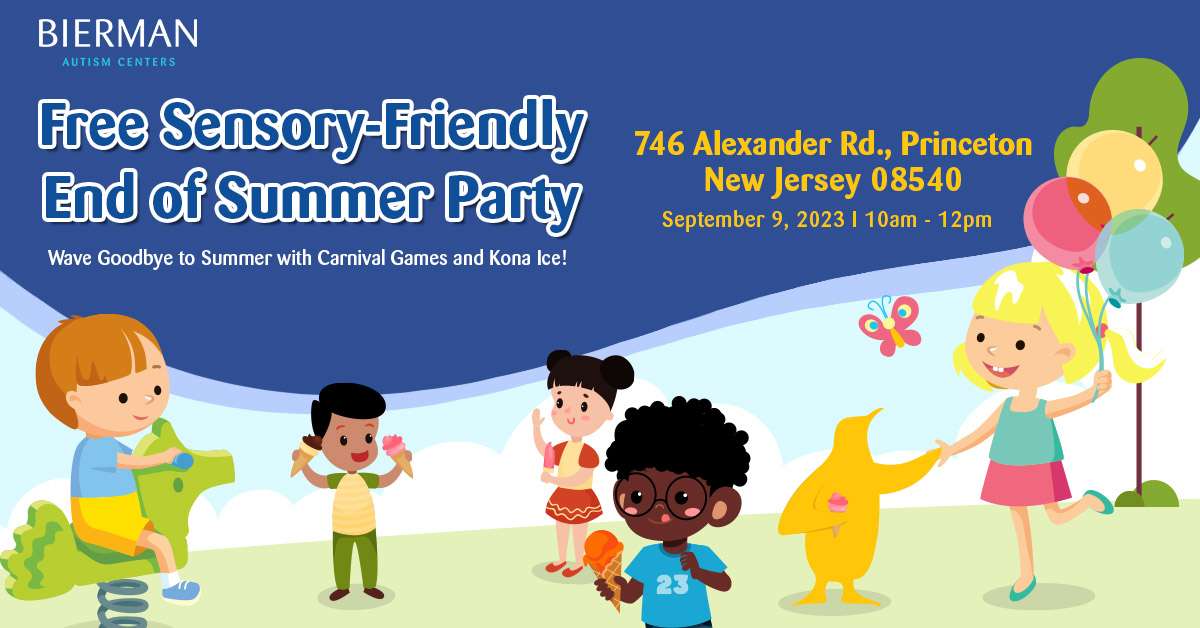 End of Sensory-Friendly Summer Bash in Princeton, NJ
🎈🌞 Wave Goodbye to Summer with Carnival Games and Kona Ice at
Bierman Autism Centers in Princeton! 🎈🌞
As the summer sun sets and autumn winds begin to swirl, there's one last hurrah calling out for every boy and girl! ☀️🍁
🎉 Here's What's in Store:
Bounce Away: Dive into our fun-filled bounce houses! 🏰
Carnival Quests: Try your hand at our thrilling carnival games! 🎪
Crafty Creations: Spark your imagination with our craft stations! ✂️🎨
Exciting Activities: A medley of games and interactive fun awaits! 🎲
Sweet Delights: Tickle your taste buds with Kona Ice. 🍧
Our doors are open wide, awaiting friends far and wide. Whether you're a regular or a new face, join our joyous embrace! It's a FREE bash, meant to create a splash, so come and join our end-of-summer dash!
Let's bid summer goodbye with a day filled with laughter, joy, and the sky! 🌞🎈
RSVP today, and let's end summer the Bierman way!