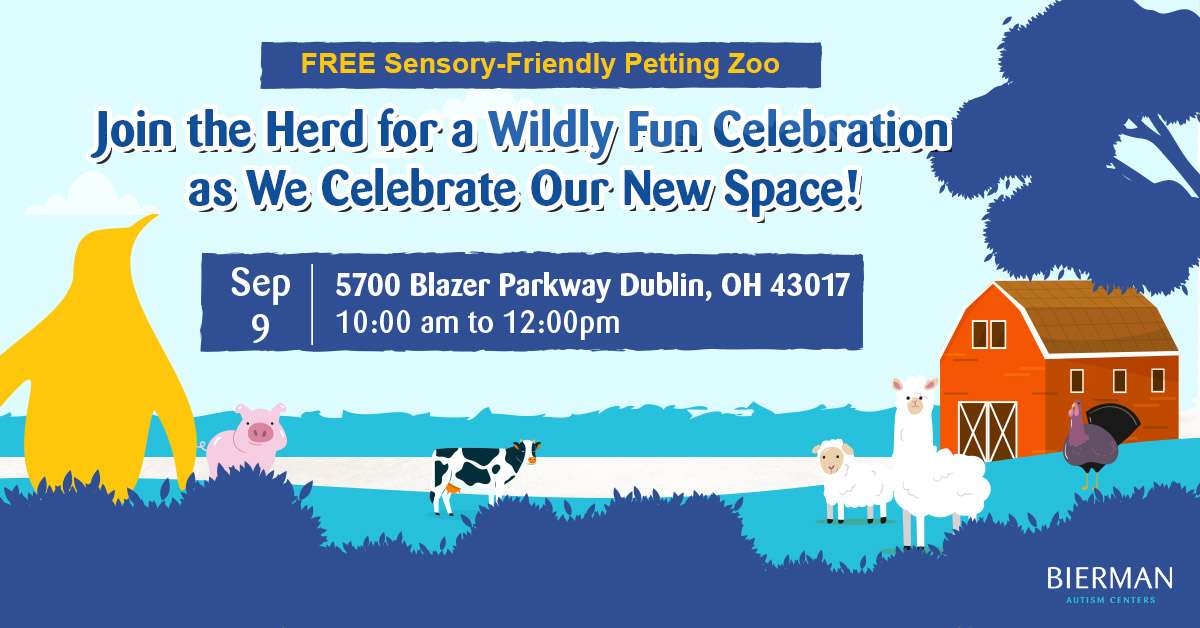 Free Sensory-Friendly Petting Zoo in Dublin, OH
🎉🐴 Join the Herd for a Wildly Fun Celebration! 🐷🎉
Join Bierman Autism Centers in Dublin for a FREE Sensory-Friendly Petting Zoo and Ice Cream Party to celebrate the unveiling of our new state-of-the-art center on Saturday, September 9! 🍦🐓
Mark your calendars:
📆 When: Saturday, Sept. 9, 10 am – 12 pm
🎟️ Admission: Absolutely FREE!
Get ready for a morning of unforgettable family fun! 🎈
Featuring:
🦔 A delightfully interactive petting zoo where you can meet and greet our adorable furry and feathered friends!
🍦 A sweet ice cream party to keep the celebration cool!
🤩 An opportunity to explore our newly upgraded, state-of-the-art center!
We're still in the wonderful Dublin community, now with even more to offer. 🏡
RSVP today, and let's make some fantastic memories together in our new space! We can't wait to welcome you to our expanded home in Dublin! 🥳