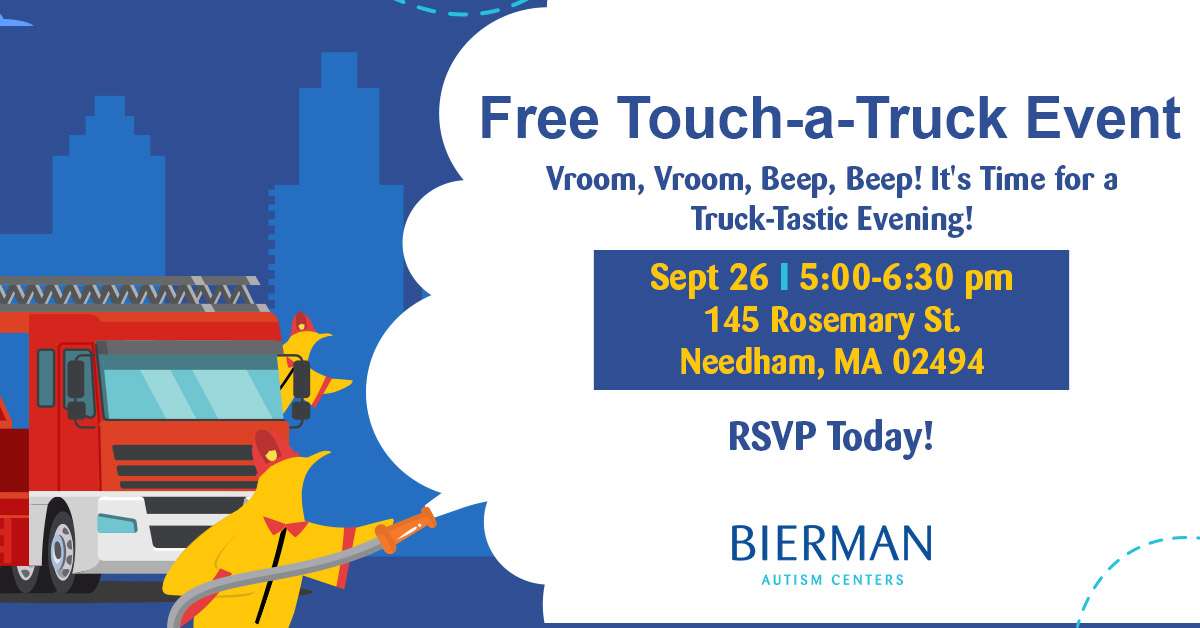 Free Sensory-Friendly Touch-a-Truck Event in Needham, MA
Honk! Beep! Gear up, Needham, for a delightful dive into the
world of wheely wonders! 🚚🍦
Join us at Bierman Autism Centers for an extraordinary evening, where the big and powerful become touchable and sensory-friendly. From the roaring engines of Roadside Rescue's tow trucks to the steadfast mail carriers, this is your golden ticket to get up close and personal with some of your favorite vehicles!
What's revving up at our event?
🚒 A shiny Fire Truck from Needham Fire Dept!
🚓 Patrol around with a Police cruiser from Needham Police Dept.
🚛 Tow trucks ready for a rescue with Roadside Rescue.
🌳 Rumbling Trucks from Jim's Landscaping.
💌 Special delivery from our friendly Mail Truck.
…and many more!
Sweet Treat Alert! 🍦🍭 Dive into delightful free treats to sweeten your experience.
Admission? Absolutely FREE and sensory-friendly, making it the perfect outing for every family.
Don't miss out on this truck-tacular adventure! RSVP Today and gear up for an evening filled with fun, fascination, and freebies. See you there! 🎉