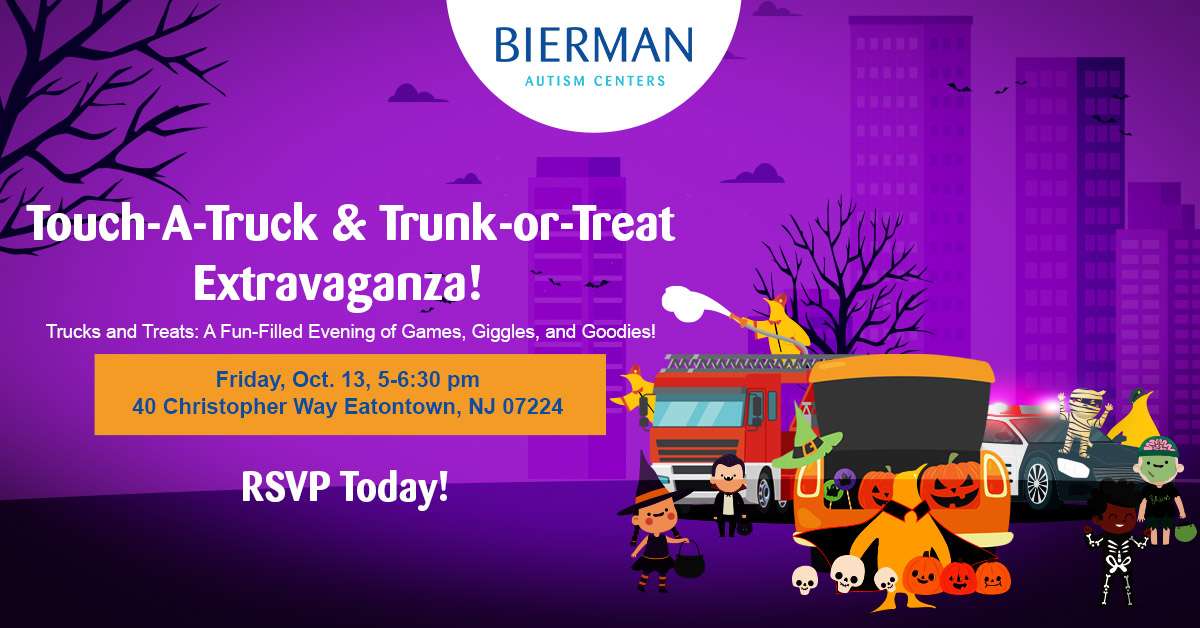 Touch-A-Truck & Trunk-or-Treat Extravaganza in Eatontown, NJ!
Bierman Autism Centers in Eatontown is throwing a double-feature bash! Immerse yourself in a world where trucks and treats coexist. From roaring firetrucks and patrolling police cars to whimsical trunks filled with delightful treats, we've got it all!
🎈 Event Highlights:
Roaring Engines: Meet the majestic machines up close! 🚒🚓
Mystical Trunks: Trunk-or-treat in a realm of enchantment. 🎃🍬
Carnival Quests: Dive into exhilarating carnival games! 🎪
Memory Lane: Strike a pose in our magical photo booth. 📸
Event Details:
Admission: Absolutely FREE! A night of unparalleled joy and fun awaits. Sensory-friendly and designed for everyone!
RSVP Now! Ready for a wheel-y magical evening? We sure are! 🚗🍭🎉
RSVP today!