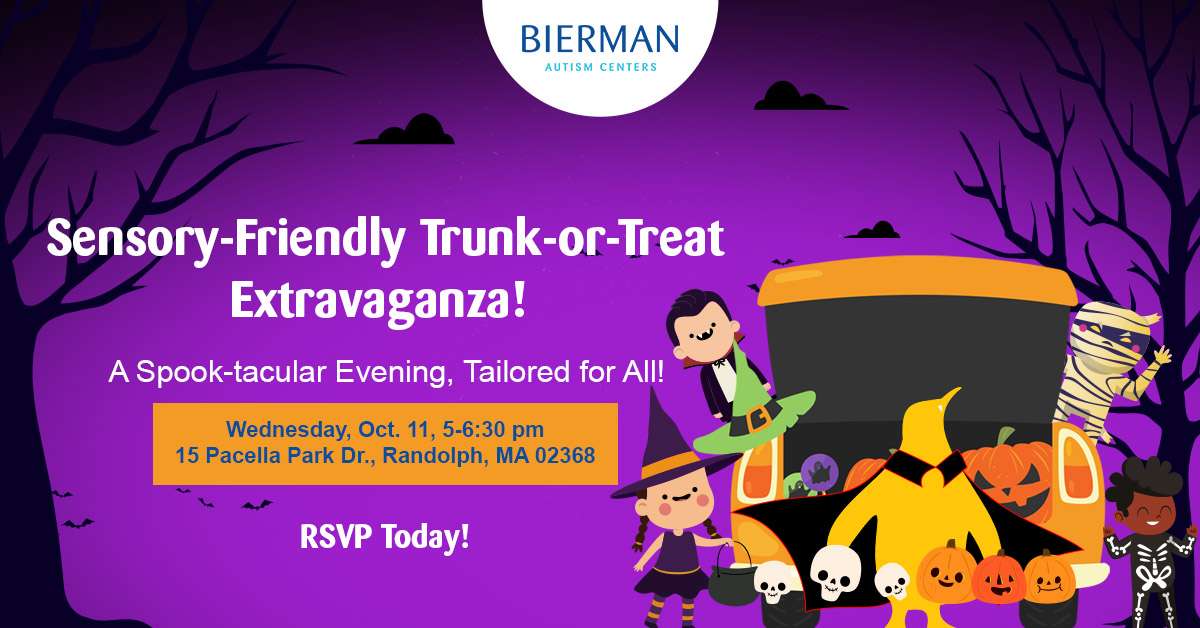 Sensory-Friendly Trunk-or-Treat Bash in Randolph!
🎃🎪 A Sensory-Friendly Fun Evening with Carnival Games & Spooky Treats at Bierman Autism Centers in Randolph! 🎃🎪
As the moon rises and shadows play, gather 'round for a night of spooky soiree! 🌚🍂
👻 Here's What's Brewing:
Ghoulish Games: Step right up for carnival games that'll send shivers of joy down your spine! 🎪
Crafty Cauldrons: Conjure up creativity at our eerie craft stations! ✂️🎨
Monstrous Mischief: A mix of activities and chilling fun is on the horizon! 🎲
Treats & Terrors: Dive into a cauldron of spooky sweets and delights. 🍭🍬
Our haunted halls beckon all, from ghouls to goblins, for a night of fall fun. Whether you're a familiar phantom or a new specter, join us in our moonlit revel! It's a FREE fest, designed to impress, so come and be our spooky night guest!
Come celebrate the season of chills, thrills, and spills! 🌚🎃
RSVP today, and let's haunt the night the Bierman way!