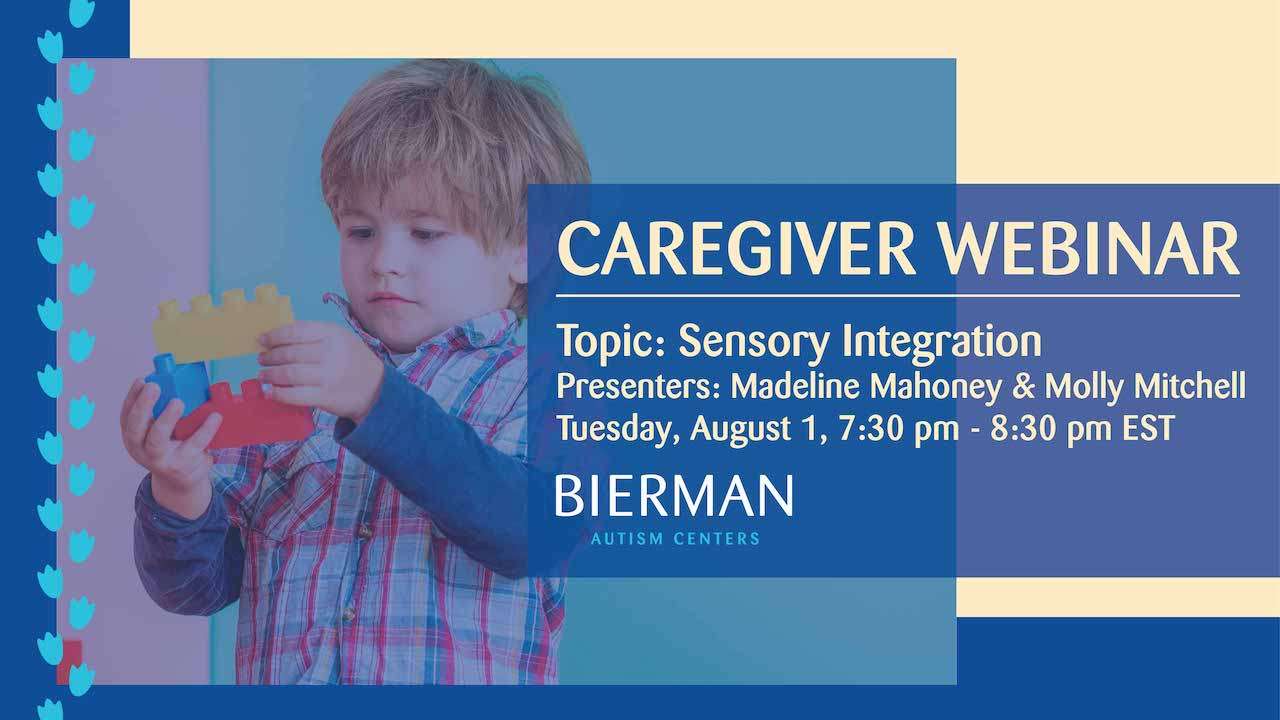 Bierman Autism Centers Invites You To Our: 'Sensory Integration: Enhancing Everyday Life' Webinar.
Mark Your Calendars: Tuesday, August 1, from 7:30-08:30 pm EST.
Join us for an enriching and enlightening evening with our skilled Occupational Therapists, Madeline Mahoney and Molly Mitchell. Together, they'll unravel the wonders of Sensory Integration and how it can become a game-changer for your loved ones.
What's in Store?
🌟 Dive into the world of Sensory Integration and its benefits for children on the autism spectrum
🔍 Explore practical strategies to improve daily routines and make the most out of every interaction
👥 Connect with other caregivers and glean from the extensive experience of our presenters
Cost? Not a Penny!
Secure your spot and RSVP today. We look forward to welcoming you!
#SensoryIntegration #AutismSupport #OccupationalTherapy #BiermanAutismCenters #CaregiverSupport #AutismCommunity #SpecialNeedsParenting #AutismAwareness #LearningTogether #WebinarLearning