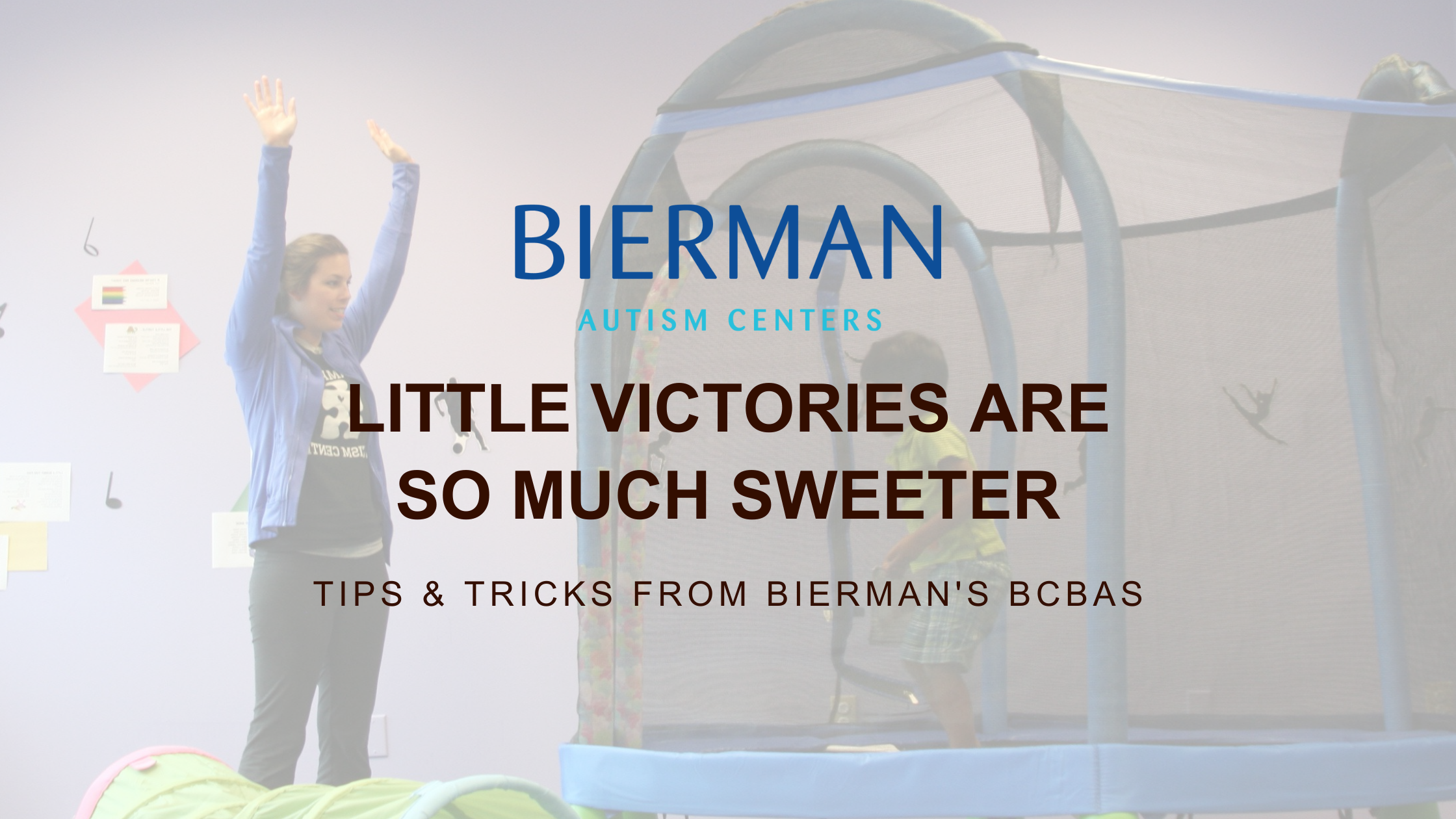 This is a guest post written by a former employee (whom we miss very much!) Amy Sartin is a BCBA living and working in California and offers these valuable insights for Autism Awareness Month.
"April is Autism Awareness Month! After close to a decade working with children with autism and other developmental disorders, here are my thoughts:
Autism can happen to anyone, anytime. Autism is not a reflection of poor parenting, or lack of education. Autism knows no race, ethnicity, culture, religious, or monetary bounds. I have seen the very strongest parents face the most unimaginable challenges with their children. One thing is for sure – raising a child with autism is not for the weak.
Often the media reports the negative side of autism – and let's be clear – children and families with autism have to overcome so many obstacles, every single day. For a child with autism, something as simple as putting on clothes or eating breakfast can be difficult.
But here's the thing – autism is not all darkness and doom. After working with hundreds of children on the spectrum, I have learned to appreciate the small things. Little victories are so much sweeter. Seeing something as simple as watching happy kids playing at recess or giving their dad a hug can bring tears to my eyes. Watching a child with autism communicate for the first time – whether it is vocally or through other means – will NEVER get old. Nothing makes me smile quite like a visit from a former client. Every single child I have ever gotten the opportunity to work with will always have a special place in my heart. There is nothing better than seeing a child master a skill that they have been working on for several days, weeks, or even months. I will never cease to be amazed by the kids I get to see every day.
Working in this field is not easy – but whether you are a teacher, a therapist, a consultant, or even just a nanny for someone with special needs – we HAVE to keep this perspective. We cannot become jaded. Take a moment to appreciate the amazing things we get to see every single day. Thank a parent who has entrusted you with their most precious gift – their child.
To those who are not affected by autism – take a moment to appreciate the little things. Smile at a child you see in the grocery store. Give your child an extra hug. Most of all, always keep things in perspective."