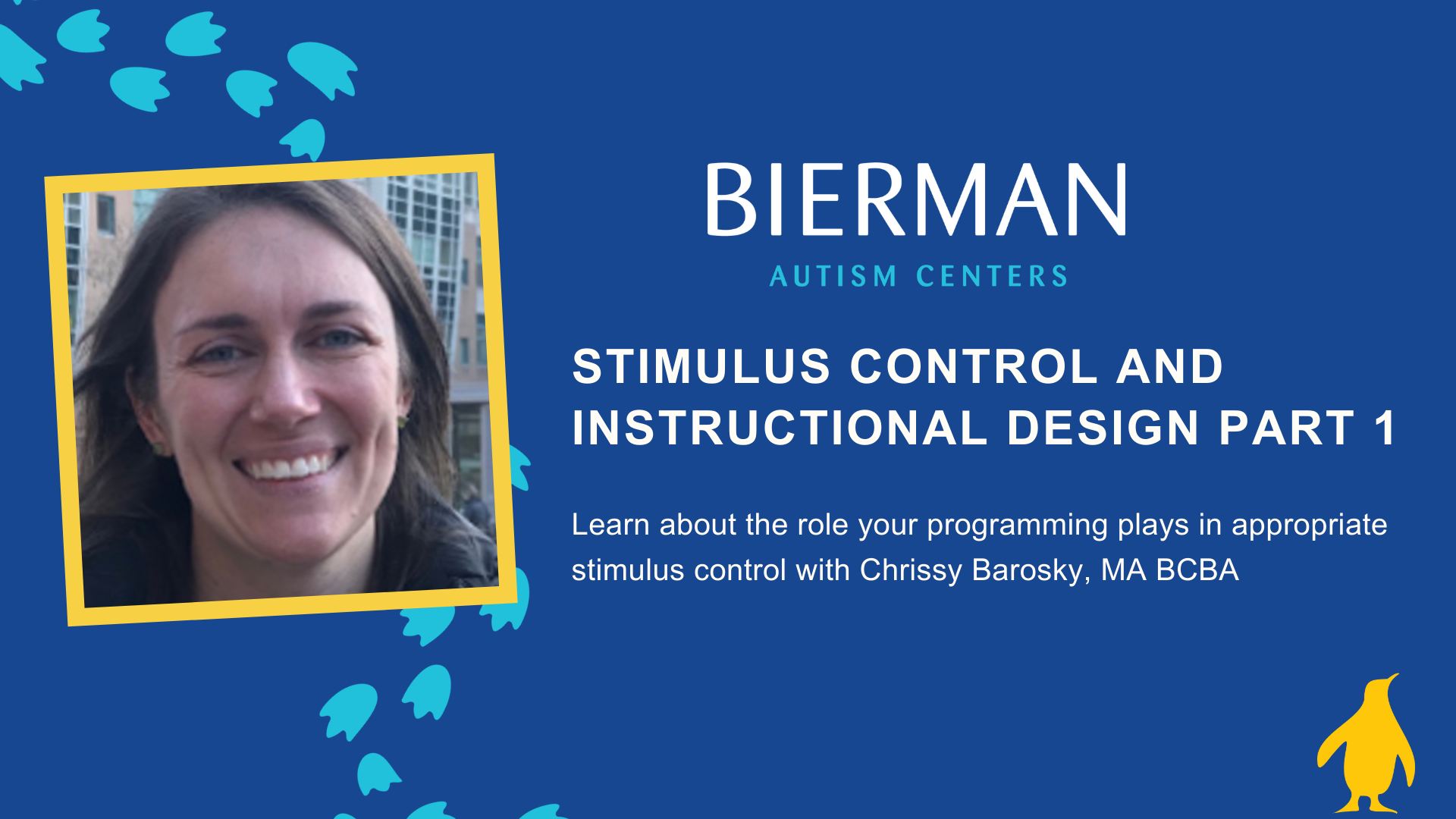 Register for this On-Demand Webinar
About the Course
According to Skinner (1938), stimuli that accompany or precede responses that are reinforced can come to influence those responses in important and often complex ways. Stimuli with complex features may result in only one aspect or feature of that stimulus gaining control over the behavior (Rincover & Koegel, 1975). Individuals with autism may require that behavioral interventions include carefully planned contingencies to ensure the proper development of stimulus control, including discrimination, generalization, and concept formation. Thus, stimuli used within behavioral intervention must be systematically used and carefully designed to maximize client's outcomes and promote discrimination, generalization, and maintenance of the skills taught.
Course Cost
The cost for the CEU course is $10.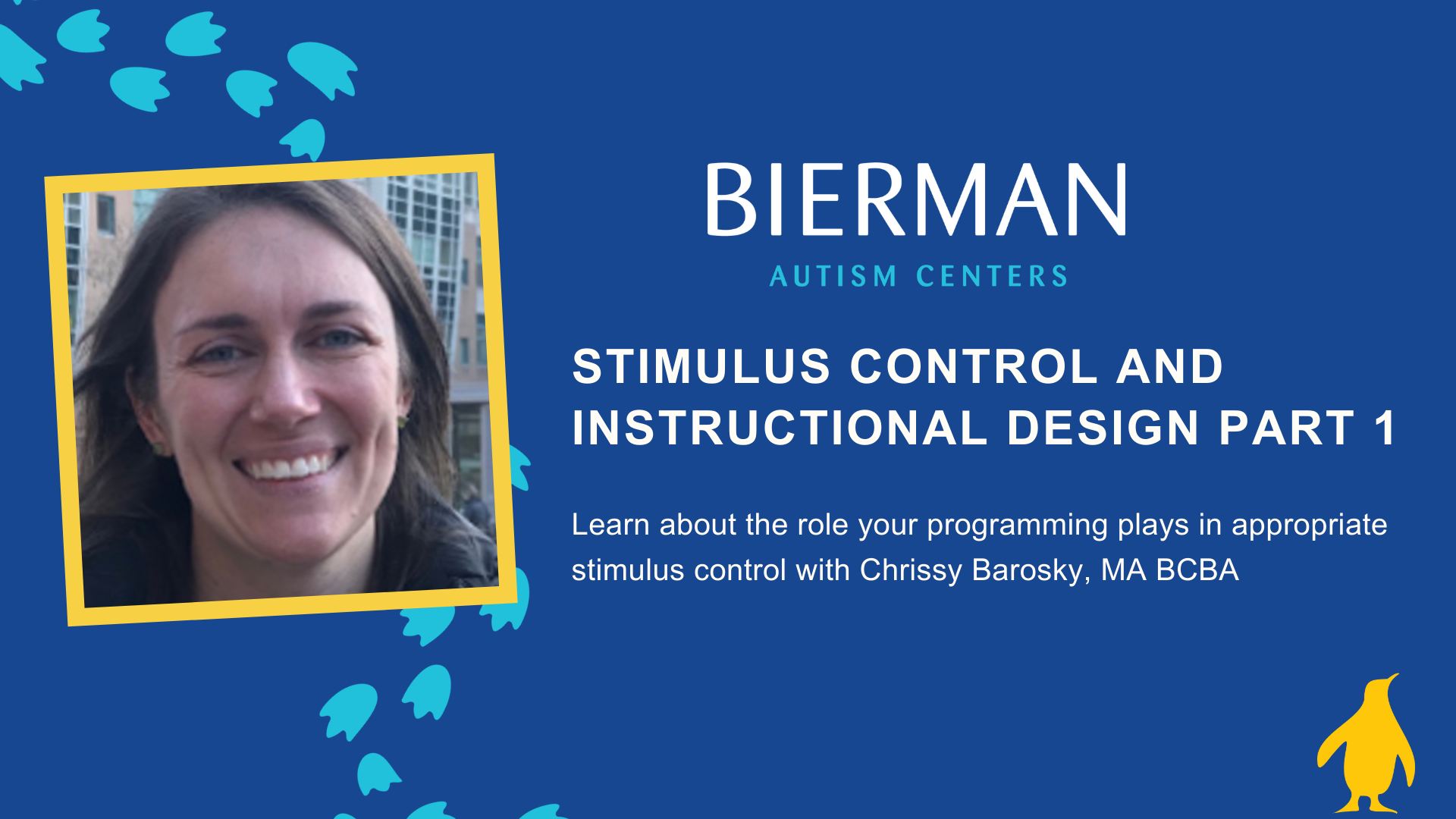 About Chrissy Barosky
MA in Applied Behavior Analysis and Education; Teachers College, Columbia University
BS in Human Services, Northeastern University
Chrissy Barosky joined Bierman ABA in 2013 as a Behavior Analyst and is now the Chief Clinical Officer. Chrissy has been working in the field of ABA as a practicing Behavior Analyst since 2008, and before that in the field of developmental disabilities since 2005. Prior to working in the center based setting at Bierman ABA Chrissy worked in home based ABA settings, consultation in schools and as a special educator. In addition to overseeing all clinical operations at Bierman ABA, Chrissy is also Adjunct Faculty at Simmons University and Endicott College where she teaches masters level courses on verbal behavior, behavior analytic methodologies and organizational behavior management (OBM). Chrissy obtained her bachelor's degree from Northeastern University in Human Services, her masters degree from Columbia University in Applied Behavior Analysis and Education, and is completing her Doctorate in Behavior Analysis at Simmons University. Chrissy's research interests are in Verbal Behavior, specifically in early language acquisition and how it ties into joint attention, and staff training and its impact on client outcomes. Chrissy has presented at a variety of local and national conferences including the Association for Behavior Analysis International.