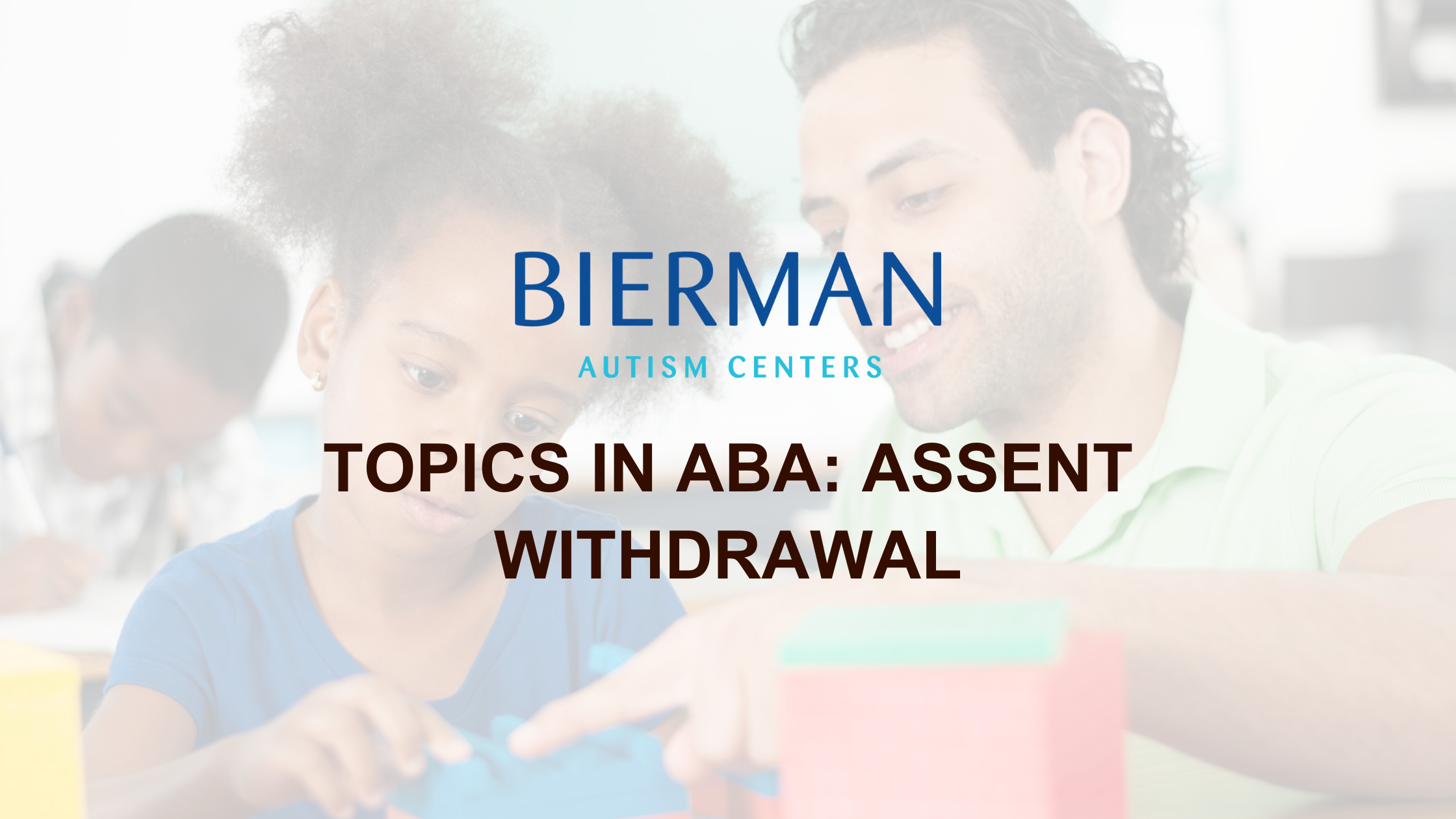 Consent- n. permission or agreement to do something.
In clinical practice, we know and value consent as an ethical requirement for treatment. We always make sure that the parents of our clients understand the treatment, the risks and benefits, and agree to services. What about the kids, the direct clients we serve though? It is their right to agree to treatment as well, and often times our clients are too young, or don't have the skills to provide us with their consent. In these situations, they do have the ability to provide us with their assent.
Assent- n. the expression of approval or agreement.
We would all agree that happy learners are much easier to teach, and make more progress when happy.  A child who shows up to the table, or complies easily with directions makes more progress than those who struggle in these areas. Gaining assent of our clients demonstrates a respect for their opinion, as well as ensures our kids are at their best during each teaching moment.  When a child withdraws assent, it can be something as simple as not attending to instructions, "spacing out", or it can be more clear- tossing the materials off the table. Either way, the child is communicating to us that something is not right. It is important that they are heard, and their withdrawal should function to us as clinicians to make changes to the intervention, and most importantly to capture the teaching opportunity to improve our client's self advocacy skills.
Moving forward, we will be improving our training and understanding of Assent Withdrawal, always looking out for what is best for our kids!
Vice President of Programming and Strategy