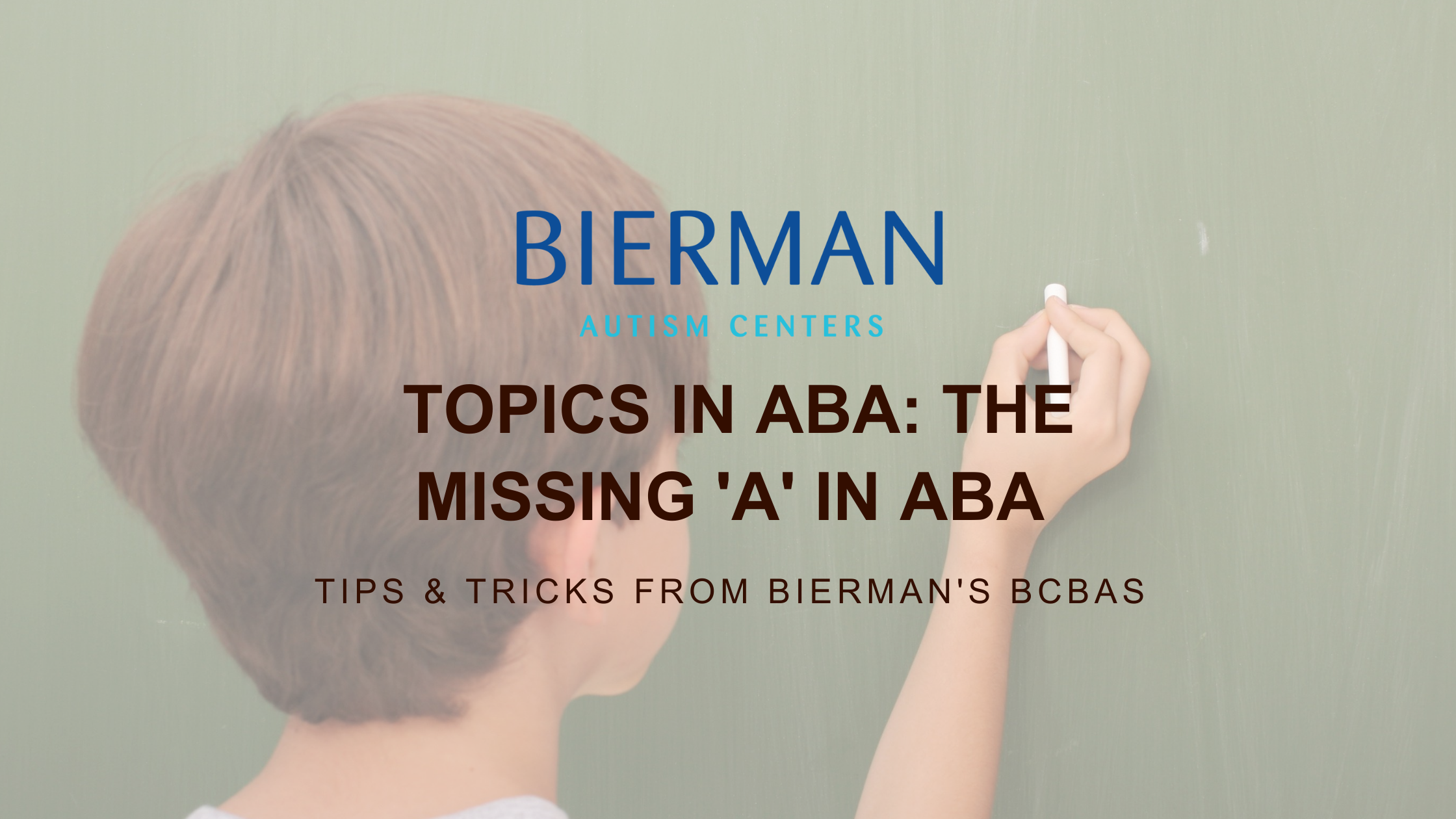 What truly sets us apart from most other providers is much simpler than one would expect- that is, a developed team of Behavior Analysts whose sole, full-time responsibility is to ensure clinical programs are designed to the highest quality.
The increased rate of autism diagnosis has led to a concurrent increase in providers claiming to provide efficacious treatment.  One way of keeping up with demand has been by creating a model of provision in which application can be easily replicated, from one client to the next.
The model looks something like this: 1) Assessment (typically a behavior analytic assessment such as the VB-MAPP); 2) Language and behavior programming 3) Application of the program through therapy and 4) Data collection.  What results is a set of rules, and providers develop only the skills necessary to follow those rules. Unfortunately, throughout this process, and particularly after data collection, not much "analysis" is done at all.  What is lost when services take on these characteristics is the 2nd "A" in ABA, …the most important part of what makes ABA effective in first place.
Within the community of behavior analysts, we identify these services as "Applied Behavior".  And most providers do not even realize they are doing it.
In our October newsletter, we discussed the movement within our organization towards a more systematic and thorough system of measurement.  Measurement is the key to effective behavior analysis, as it allows our BCBA's to identify patterns of behavior change, or trends, and to make decisions about our kids learning.  Through these data sets, and the patterns identified, Consultants and BCBA's learn from their clients, and the analysis and effectiveness of programming grows exponentially.
We are taking this focus on Analysis a step further.  Our entire team will receive will receive extensive training in the upcoming year on how to analyze data and behavior as it occurs throughout a session.  This includes everyone from the Consultants to the Therapists. We will be trained to analyze client's learning, minute by minute, and make decisions about what to do differently to ensure that learning does not have to "sit and wait" for our consultants to see change is needed.  All therapists will receive intense training on their own decision-making, and data will show that our therapist's decisions are in line with our highest skilled BCBA's.  We look forward to striving to be the BEST!