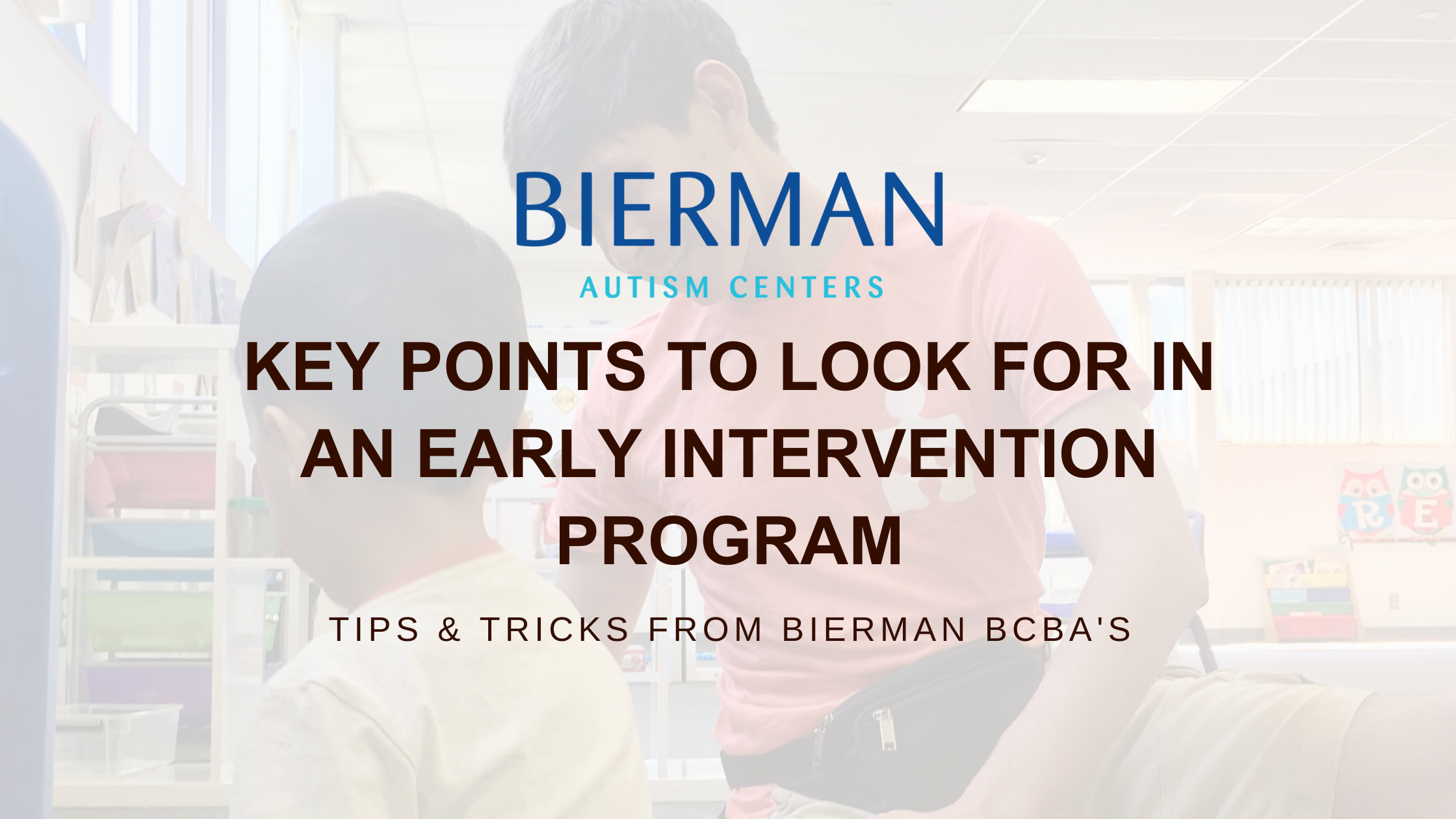 Early detection of autism is essential.  As soon as a diagnosis is made, families should be provided with accurate, up to date information about science-based intervention options.  Often, once a diagnosis is obtained, precious months are wasted as families negotiate the maze of intervention alternatives.  It is important for doctors to direct families to services that are research-based and proven to be effective. Unfortunately, there are many fad treatments, which are also available and claim to be beneficial to children with autism, but have no research to actually support their effectiveness.  In fact, some of these therapies can actually cause more harm than good.
Here are some key things to look for when choosing an appropriate program.
There should be plenty of research supporting the effectiveness of the intervention.  Claims and parent testimonials alone does not qualify as research.
Therapy should be "data driven" in order to monitor progress and see if an intervention is working.
The National Research Council (2001) published recommendations for educating children with autism. They recommend that a child receive intensive behavioral intervention for a minimum of 25 hours per week in a low student-teacher ratio, focusing on a variety of functional skills as well as targeting decreasing challenging behaviors.
Parents should be heavily involved in their child's treatment and receive appropriate parent training.
Staff should be well trained and the intervention is directed by a qualified and experienced professional.
Pick a provider who has a good reputation within your community
Early intervention services are available for children under the age of 3 and  research indicates that the earlier the child gains access to quality behavioral treatment, the more likely they are to have a better long term outcome.  Check out the latest findings and summaries from the National Autism Center for comparing the effectiveness of different treatments for autism.