5 Effective Techniques to Elicit Language from Your Child:
A Speech Language Pathologist's Guide
As we celebrate Better Hearing and Speech Month in May, one of our wonderful Speech Language Pathologists, Sabrina Bankemper, M.S., CCC-SLP, shares her tips to parents and caregivers to elicit language from their children.
Boosting Language Skills for Your Child
When it comes to eliciting language from a child, it can sometimes feel repetitive and monotonous. However, I promise what you are doing is beneficial! I have compiled a list of activities that could change how you present language to your child, which, in turn, could elicit language from them.
Reading books is a great way to expose your child to different words and connect the dots between the word and its meaning. For example, if you are reading Brown Bear, Brown Bear, and every time you say the word 'brown bear,' your child realizes that this one figure is on the page, they might infer that those two connect. Remember that you don't have to read the same story every single time. Change it up! Make up your own story based on the pictures and imagination! Ask questions about what you are reading. For example, "Is that bear brown or blue?"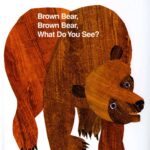 I understand that you might be thinking, "I don't want to hear myself talk all day long" However, your child is listening to what you are saying. Talk about what you are doing to prepare dinner! "I am cutting up the orange carrot, and I am going to put it inside the bowl. Ooh, this bowl is hot! Next, I am going to peel the potato. Oh, it is hard!" You can do this while driving. At a stop light? Describe that the red light means you have to stop. Talk about the speed limit sign and the numbers, how you drive by trees, bushes, and other cars, what colors you see, if there are any animals, etc.
This can give you the opportunity to unleash your inner child as well. So often, we try to play the way we want to, along with the child. Attempt to play the way your child is playing. This could cause your child to think, 'ahh, you get it!'. Then when you begin to narrate the play that is happening, your child might try to imitate you as the language you provided goes with the play scheme they are carrying out.
Limiting Questions and Providing Options
I know that as the caretaker, you want to know about the child. How are they feeling? Did they eat at school? Did they play with friends? Did they learn anything fun? These questions are all open-ended. This means your child has to gather their full thought, make sure they have the right motor plan to start to say that thought and do it quick enough to fit in the window that was provided. Instead, you can try to ask questions such as, "Did you eat your strawberries at lunch?" or "Did you play with Johnny or Sally today?" By doing this, you are reducing some of the effort for your child. This is not to say that you should never ask open-ended questions. However, reducing the effort for the child might make the task less daunting and encourage more language in the future as the child feels comfortable.
If you are labeling new items, colors, animals, or whatever it may be, be sure to provide a wait time for your child. They are processing several things at once, such as what you just said and the item that is being linked to what was said. If you start to tell them, "You say ______. Say ________," this could make processing more difficult or even start the processing over again with each new instruction.
All of this to say, each child is different and will respond to things differently. You may dabble in a few different ways of exposing your child to language before you find a method that they interact with. While that might seem daunting, any and all language exposure is good exposure! Do not place too much pressure on yourself. You are doing a great job!
If you want to learn more about the services offered at Bierman Autism Centers, including elicit language strategies and Speech Therapy, call us at 800-931-8113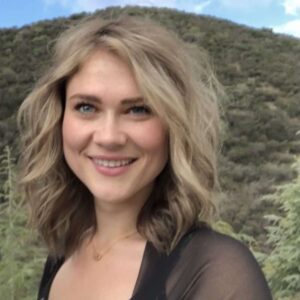 Sabrina completed her undergraduate program at Northern Arizona University in Flagstaff, AZ, in 2019. She earned her Bachelor's degree in Interdisciplinary Studies- Speech-Language Sciences and Technology, a certificate in Speech-Language Pathology Assistant, and a minor in Disability Studies. She completed her graduate education at Arizona State University, earning her Master's in Communication Disorders in 2021. Throughout her education and time in the field, Sabrina's clinical experience focused heavily on working with the pediatric population in several settings. She loves working with kids and building rapport with families and cannot wait to continue.