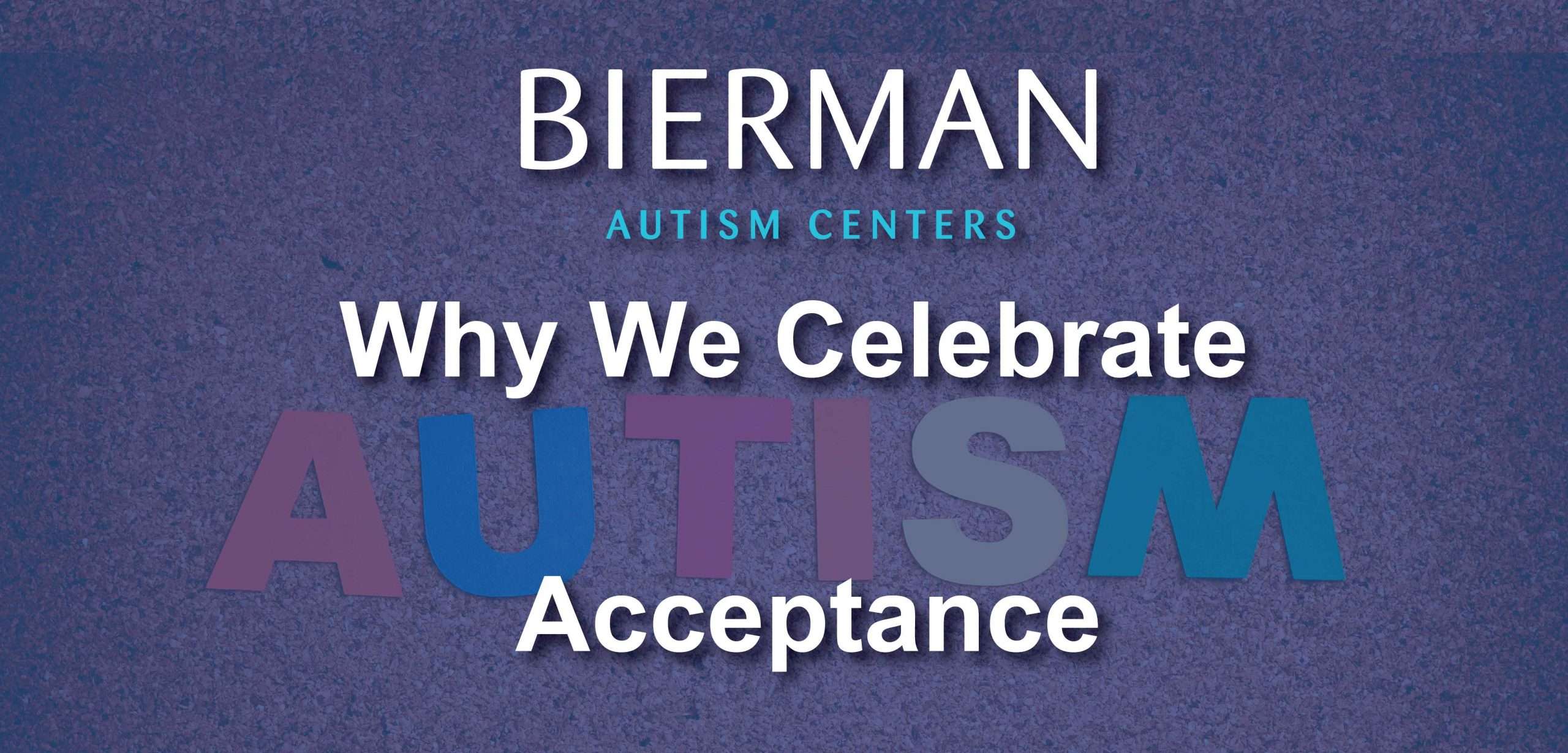 We celebrate this month and every month because we celebrate individuals diagnosed with autism. It gives us a chance to not only raise awareness but also to promote acceptance and inclusion. Acceptance is often one of the biggest barriers to finding and developing a support system. Learn about autism acceptance moth with us.
 According to the CDC, 1 in 44 children are identified with autism. That means that each of us most likely knows someone with autism.
The goal of this month is to:
 

Educate others on those within their community who are diagnosed with autism

 

Empower the autism community with informational resources

 

Support children and families through Bierman STARS

 

And more!
Did you know that the Autism Society of America celebrates #CelebrateDifferences every year during this month. Because "everyday, [they] work to create connections, empowering everyone in the Autism community to live fully. [They] believe that acceptance is creating a world where everyone in the Autism community is connected to the support they need, when they need it. And by everyone, [they] mean every unique individual: the implacable, inimitable, and irreplaceable you."
At Bierman, we wholeheartedly agree. Our tagline is "success as unique as our kids" and one of our pillars is to "let kids be kids." We accept every child for who they are – a unique person.
Please join us in creating connections and empowering individuals diagnosed with autism to live their life fully this month!