Registered Behavior Technicians at Bierman Autism Centers are an integral part of our motivated and energetic teams who transform the lives of children diagnosed with autism. Bierman's one-on-one approach is focused on natural play to teach foundational skills our kids can build on, such as self-advocacy and communication. Every child's success is unique!
Registered Behavior Technicians (RBTs) provide ABA therapy to children ages 2-12 diagnosed with Autism Spectrum Disorder (ASD) and other developmental and language delays in a center setting. We continually challenge ourselves to do anything it takes to enable our kids to reach their potential on their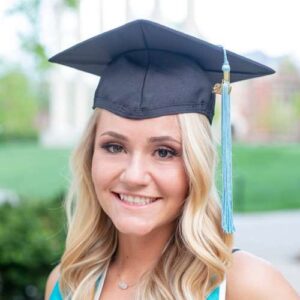 terms.
We sat down with one of our star RBTs, Courtney Williams, in our Westfield, Indiana, Center to learn about her experience as an RBT at Bierman.
Becoming an RBT is a career that fills your heart, changes lives, and provides an incredible career path. Plus, you don't need any experience, AND you'll receive fully paid training, education, and certification. Be a part of a great team and apply today!
Tell me about yourself and why you joined Bierman.
My name is Courtney, and I was born and raised in St. Louis, Missouri. I love Star Wars, our KC Chiefs, and my dog! I joined Bierman in the spring of 2020 and have loved every minute. I have always had a passion for working with kids, and I studied science in college. Bierman was the perfect way to fuse my dream of working with kids while getting to use science at the same time!
What are the responsibilities of an RBT?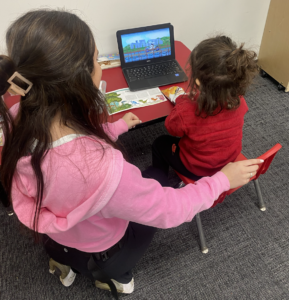 As an RBT, we are responsible for implementing programs designed by our client's BCBA. Before we can do that, our goal is to make sure our learner is happy, relaxed, and engaged. We do this through pairing with our kiddos throughout the day, doing everything they love, such as going to their favorite learning spaces, listening to their favorite songs, playing their favorite games, and more! We are also responsible for taking data about behaviors throughout the day and communicating with our learners' caregivers at drop-off and pick-up about how their day is going.
What interested you about becoming an RBT?
I wanted to continue learning about ABA, and getting certified seemed like the right choice!
What is the training and continuing education like at Bierman?
We are continuously learning at Bierman. I have been an RBT for almost 3 years and am still being taught new ways to be the best I can be at my job based on current research in the field. Training is mostly hands-on, with experienced supervisors and BCBAs helping us learn.
What are the requirements for maintaining your certification?
We must renew our certification with a competency assessment every year. Throughout the year, we must have at least 5% of our billable hours supervised by a BCBA.
How many clients are you responsible for at a time?
I am typically responsible for 3-4 clients at a time, so I get to spend 2-3 hours a day with each of my kiddos.
What does your day usually look like?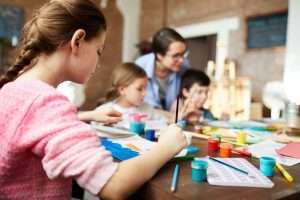 When I arrive at work, I grab a coffee and head to my pod meeting. We discuss announcements and client program changes or learn more about ABA with my team. Then I pick up my first kiddo, and the fun begins! We go to group learning time with my clients' friends, read a story or sing a song, then do some table time. Whatever my learner is feeling that morning! I continue with my therapy sessions throughout the day and then chat with my clients' caregivers about how their day went at drop-off. Then I chart the data from that day, convert my billing notes, tidy up my client's personal therapy room, and head out!
How does an RBT collaborate with other members of a client's or patient's care team?
We have a constant dialogue with our client's team. Throughout the day, my BCBA will pop in and ask how things are going or if I have any questions and may come in for a consult during my session. During BCBA consults, we discuss in more detail any barriers I have observed, or any recent client wins. We also have an in-house OT and SLP, who are available if I have any questions they might be able to help with.
What is your favorite part of being an RBT?
My favorite part of being an RBT is teaching kids life skills without them even realizing they're learning. To them, it's just having fun!
What is the best thing about the kids you work with?
Their individuality. I love figuring out the unique things they enjoy and making those things even better for them! They make every day an adventure, and I go home every day with my cheeks sore from smiling.
What makes Bierman different than other ABA providers?
Bierman's training process is more extensive than other ABA providers I have had experience with. Even when the formal training ends, I am constantly learning and being nudged to continue improving to be the best RBT I can be.
What would you tell others interested in starting a career as an RBT?
Get ready to fall in love! With the field, with the science, with the everyday work. Starting a career as an RBT has been one of the best decisions of my life. I am so happy with my choice!
Any words of wisdom or advice you want to share?
There will be great days and challenging days, but even the challenging days will leave a smile on your face knowing you made a difference in a child's life.
Unlock the doors to endless opportunities as one of our Registered Behavior Technicians with Bierman.
Apply Today!
Interested in learning more about the services at Bierman? Call 800-931-8113 or email start@biermanautism.com to set up a tour today!