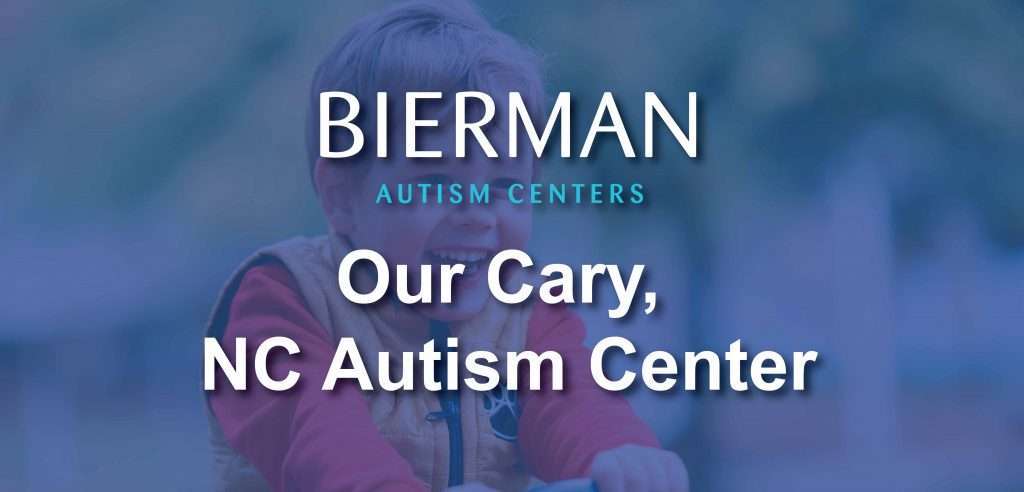 Bierman Autism Centers has just opened its doors to our first North Carolina center based aba therapy location in Cary, NC! Are you looking for a safe and fun space for your child diagnosed with autism to learn and explore? Look no further! Bierman's center offers ABA, speech, and occupational services to children 18 months to 9 years old and their families.
But what makes Bierman's Center Based ABA Therapy in Cary, NC,  stand out? It's designed to be engaging and exciting for learners! The center boasts multiple environments that motivate children and provide ample opportunities for learning, social interactions, and building independence.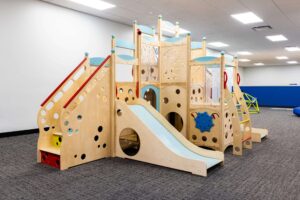 At Bierman, family involvement is key to a successful approach to learning. That's why our intake process starts finding out about the family goals and concerns. Once a kiddo becomes a client, families can observe therapy sessions and actively participate in their child's therapy. The clinical team also offers caregiver trainings and community events so families can learn and practice the techniques used during therapy to ensure they can apply them at home and in the community.
"We're thrilled to bring Bierman's commitment to high-quality ABA services for young children diagnosed with autism to North Carolina and the Cary community," says Regional Clinical Director James Kretzer, Ph.D., BCBA-D, LBA (TN). "The families we work with are already sharing stories about the benefits of our center-based model, and we can't wait to see how we can continue to make a positive impact in the years ahead."
Bierman's Cary center is a safe and engaging space for young learners to explore and learn with the guidance of a team of behavior technicians and analysts. With a focus on family involvement, ongoing support, and high-quality ABA services, Bierman's center based ABA Therapy in Cary, NC, is a fantastic choice for North Carolina families with young learners.
To learn more information and schedule a tour, families can call 800-931-8113 or email start@biermanautism.com.
To celebrate its opening, the Cary Center will host a drive-in movie day with Cars on March 4th from 10 am to 12 pm. Current, prospective, and interested families are welcome to tour the center, enjoy a sensory-friendly movie showing, and participate in movie-related crafts and activities. Don't miss out on this fantastic opportunity to explore the center and meet the team! To learn more about our Center Based ABA Therapy in Cary, NC, and RSVP, click here.