Welcome to Bierman Autism Centers, where kiddos and their families come first! Serving Massachusetts since 2013 with centers in Needham, Randolph, and Bedford, we're dedicated to providing the best possible care for children with autism. Today, we're taking a closer look at our center based therapy in Needham MA and what makes us stand out.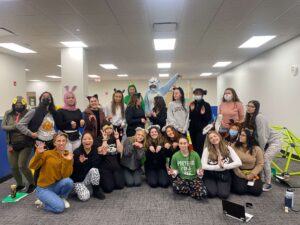 At Bierman, we're all about our kiddos and their families. Our talented team of professionals, including our BCBAs, SLPs and OTs, build strong relationships with families and work closely to ensure cohesion and consistency with shared goals. We also have a creative and fun-loving Sunshine Committee that makes learning engaging and enjoyable for both the kiddos and our team.
We're all about making memories here at Bierman; our events are prime examples. The Bierman Olympics are a fun and exciting way for the kiddos to participate in summer and winter events such as the wagon bobsled, pool noodle javelin, and flat scooter curling. Our Appreciation Month is a dedicated time to celebrate our team, featuring a different group of individuals each week. Our kiddos help craft some incredible tokens of appreciation, and we all enjoy guessing fun facts and snacking on delicious treats.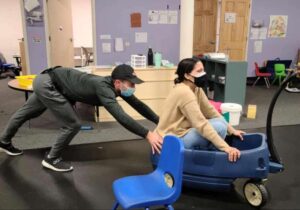 Our Bierman team also loves to interact and engage with the community. We host quarterly events for our Bierman parents and community members. These events are an excellent opportunity to showcase our center and demonstrate the incredible work we do. We also attend events at the Needham Public Library, where we have a great time meeting new people and spreading awareness about autism services.
Our center based therapy in Needham, MA offers autism screening, ABA therapy, speech therapy, and occupational therapy. But what truly sets us apart is the progress our kiddos make, thanks to the excellent clinical expertise and training in each of our centers. As Practice Manager, Camille Almeida says, "It's a wonderful thing to be able to see the positive impact in each of these children's lives and all of the growth they have while at the center and beyond."
We're so proud of our amazing team and the kiddos and families we serve. Come see us at our center based therapy in Needham, MA and experience the Bierman difference for yourself! To schedule a tour or get more information, call 800-931-8113 or email start@biermanautism.com.