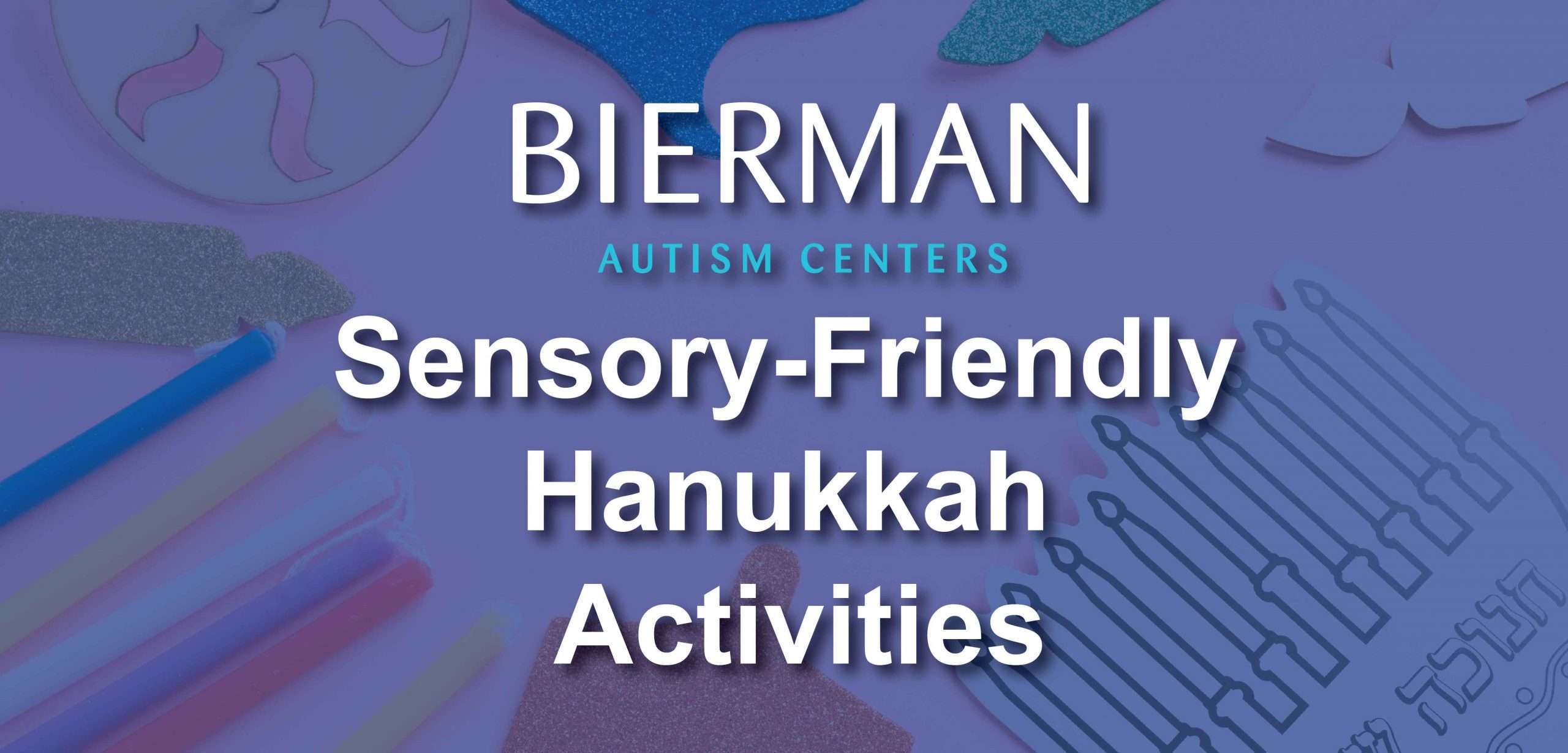 Hanukkah is a time to gather with friends and family for the celebration of lights. We share food, music, blessings, and perhaps small gifts with children.  Enjoy these sensory-friendly Hanukkah crafts with your family!
Dreidel Garland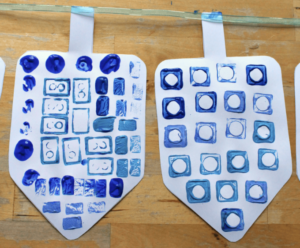 Inspired by the classic Hanukkah spinning top game, let's make a dreidel garland.
Build new vocabulary: winter, dreidel, blue, white, card, pencil, scissors, paint.
Yarn Wrapped Menorah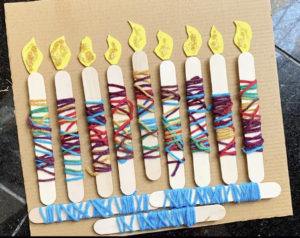 This makes a wonderful fine motor activity for preschoolers and older kids and creates a beautiful piece of art that your kids can display in their room or gift to a friend or grandparent.
Build new vocabulary: yellow, yarn, candle, stick, blue, glitter, glue.
Handprint Menorah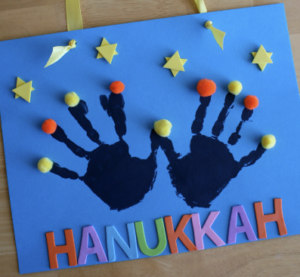 If you're celebrating Hanukkah with little children, but you don't want them around candles or fire, this is a fun craft to let them be involved in. They can glue on a little fuzzy pom pom each night for 8 days of Hanukkah.
Build new vocabulary: hand, star, candle, yellow, glue.
We hope you have fun making these sensory-friendly Hanukkah crafts. We would love to share more information about Bierman with you. Reach out to us at 800-931-8113 or email start@biermanautism.com.
Bierman Autism Centers is where kids as young as 18 months to 9 years of age engage in play to learn foundational skills they can build on, such as self-advocacy and communication. They recognize that every kid's success is unique, and their one-on-one approach allows them to drive progress and measurable outcomes while each child is advancing on their own terms.
With over 200 graduations, Bierman currently has centers and is expanding in: Arizona, Indiana, Massachusetts, North Carolina, New Jersey, Ohio, and Rhode Island.