With the temperatures quickly rising, it's time to get artsy with some fun sensory spring crafts for kids – here's a short list to kick-start your art and craft imagination!
Credit: https://handsonaswegrow.com/
This is an easy activity for young children to work on! Create springtime flowers by painting the bottom of a soda bottle and then stamping it on your craft paper. The stem can be created with watercolors or food coloring and water.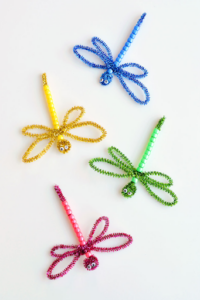 Credit: https://onelittleproject.com/
This craft only requires a few supplies! You will need pipe cleaners, pony beads, googly eyes, tape, and scissors. Follow the directions to make these adorable dragonflies with your kids.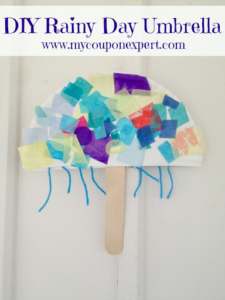 Credit: http://mycouponexpert.com/
Rainy showers bring May flowers! Chat about weather with your child and make these fun, paper umbrellas! 
Credit: https://www.theidearoom.net/
Use one of these fruity fans to cool down after a hot day outside! This activity requires a drill, so your child will need an adult to help them complete their craft. 
Do you have any other craft ideas? Let us know at: marketing@biermanautism.com.
We hope you have fun making these sensory spring crafts. We would love to share more information about Bierman with you. Reach out to us at 800-931-8113 or email start@biermanautism.com.
Bierman Autism Centers is where kids as young as 18 months to 9 years of age engage in play to learn foundational skills they can build on, such as self-advocacy and communication. They recognize that every kid's success is unique, and their one-on-one approach allows them to drive progress and measurable outcomes while each child is advancing on their own terms.
With over 200 graduations, Bierman currently has centers and is expanding in: Arizona, Indiana, Massachusetts, North Carolina, New Jersey, Ohio, and Rhode Island.