In honor of Women's History Month, we celebrate some of the most notable women in STEM who have shattered stereotypes, overcome barriers, and left a lasting impact on the world.
Women have played a pivotal role in shaping the world of science, technology, engineering, and mathematics (STEM). Women have made significant contributions to the field, from the earliest known female mathematician, Hypatia of Alexandria, to modern-day scientists like Katherine Johnson.
We have some incredible women to share for Women's History Month.
Lise Meitner – An Austrian-Swedish physicist, Lise Meitner played a crucial role in discovering nuclear fission, a breakthrough that led to the development of atomic energy. Despite her significant contributions to this discovery, Meitner was largely overshadowed by her male colleagues and did not receive the Nobel Prize for her work. However, in recent years, her contributions to nuclear physics have been more widely recognized, and she is now considered one of the most important scientists of the 20th century.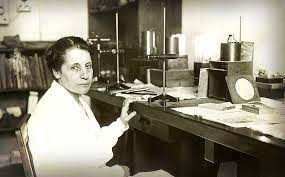 Rosalind Franklin – A British biophysicist, Rosalind Franklin's work on X-ray crystallography was instrumental in the discovery of the structure of DNA. Despite her crucial role in this breakthrough, Franklin's work was not fully recognized until after her death.
Maryam Mirzakhani – A mathematician from Iran, Maryam Mirzakhani was the first woman to win the Fields Medal, the most prestigious prize in mathematics. She made significant contributions to the study of the geometry of surfaces and their deformations.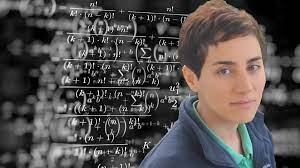 Gladys West – An American mathematician, Gladys West made significant contributions to the development of the GPS system, which is now used by millions worldwide. West's work was largely unknown until recently despite her vital role in this technology.
Tu Youyou – A Chinese pharmaceutical chemist, Tu Youyou played a key role in the discovery of the anti-malaria drug artemisinin, which has saved millions of lives. She was the first Chinese woman to win a Nobel Prize in science.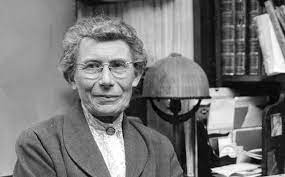 Inge Lehmann – A Danish seismologist, Inge Lehmann was the first person to discover the Earth's inner core. Her work in seismology was instrumental in advancing our understanding of the planet's structure.
These women, along with countless others, have made significant contributions to the field of STEM and deserve to be celebrated for their achievements all year and not just for Women's History Month. By highlighting the work of these lesser-known women, we can inspire future generations to pursue careers in science, technology, engineering, and mathematics and continue to make breakthroughs that shape our world.
What women in STEM inspire you? Email us at marketing@biermanautism.com and let us know!
Questions about the services at Bierman? Call 800-931-8113 or email start@biermanautism.com.