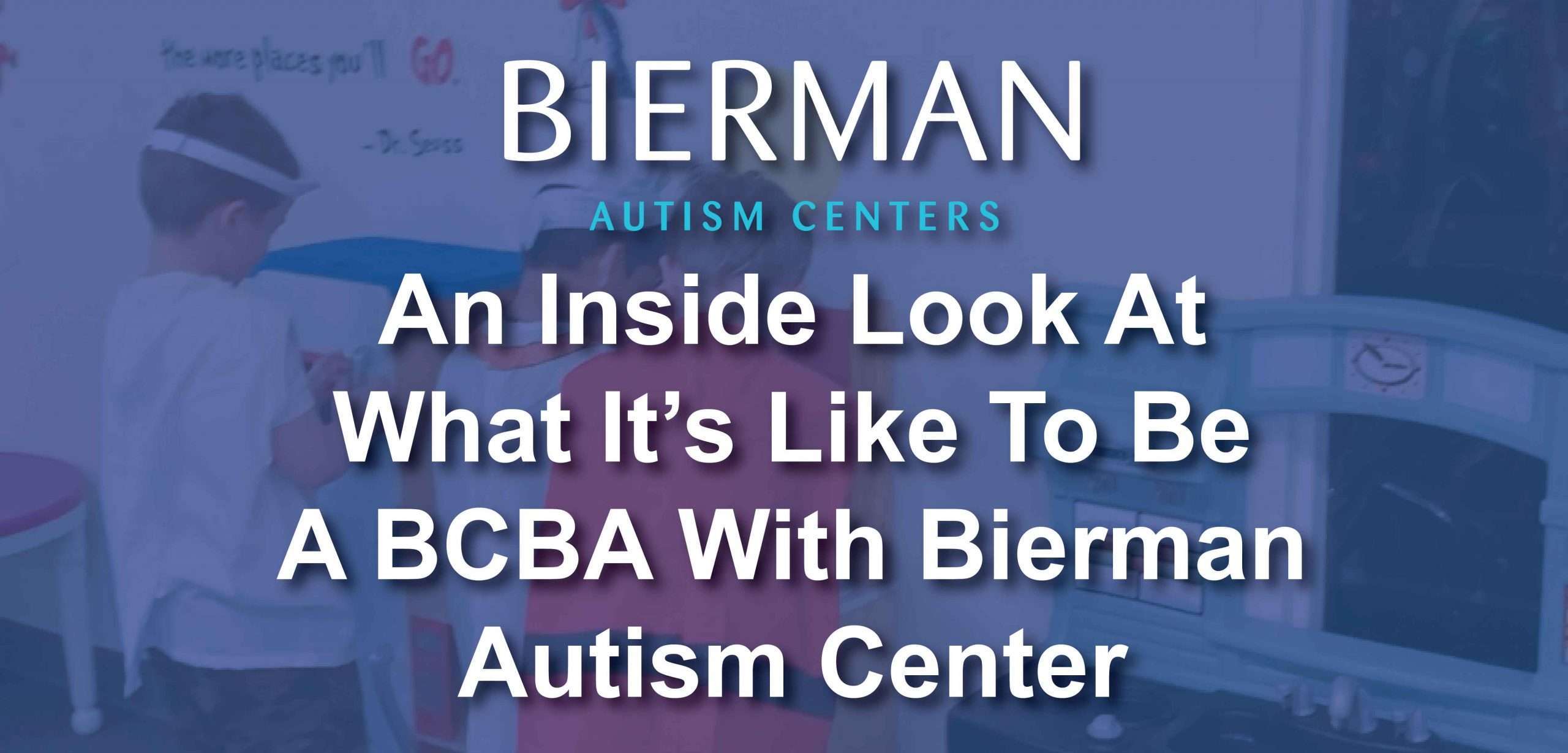 At Bierman Autism Centers, clinical quality and client outcomes are at the core of what we do. Bierman is where children engage in play to learn foundational skills that lead to long-term outcomes. We recognize that every child's success is unique. It is our belief that you learn best when you are having fun. Our clinical team of over 400 team members provides unwavering support and care for children diagnosed with autism- but you may be wondering what does a day as a BCBA look like?
Our BCBAs are responsible for some of the most important aspects of our client's programming. They start by conducting assessments to determine the correct treatment approach. The BCBAs then build and direct programs uniquely developed for each child based on their personality, interests, and capabilities. They build programs based on families' lives, goals, and needs as individuals. There is nothing cookie-cutter about the Bierman approach to learning. As clinicians, our BCBAs provide training and oversight to the registered behavior technicians (RBTs) and ongoing support and training to families to ensure a team-based approach. 
A big part of everyday life at Bierman is collaborating with other providers. This means there is support. Since Bierman also offers Speech, OT and Diagnostics, there is consistent cross-collaboration to work toward joint goals or just get a second set of eyes. At Bierman, we know that the job as a BCBA can be a hard one, and we do everything we can to empower you through your career. Every team member's career is important to us. We continuously offer growth and advancement opportunities so that every team member can have an opportunity to grow in their career. We host on-site and virtual training/CEU events. We offer tuition reimbursement, student loan assistance and more to ensure not only that our team members can reach their goals.
We care about our team's work/life balance! Bierman offers consistent hours and schedules. We pride ourselves in our passionate, empathetic, and supportive team. So while we are committed to blurring the lines between learning and play for our clients- we want to do the same for our team! We believe the children are having fun if you are too.   
Our core purpose is to fuse science and learning to accelerate progress and transform lives. We use a precision teaching approach to teaching and learning, using that approach to make individualized treatment planning to maximize client success. We strive to create a fun and stimulating learning environment for our clients and our team, and we believe you can learn a little from everyone. We work to empower our individuals and treat them, their families, and our team with kindness, integrity and respect. At Bierman Autism Centers, we adhere to our core principles without compromise, which leads to our great success in the field and the communities we serve.