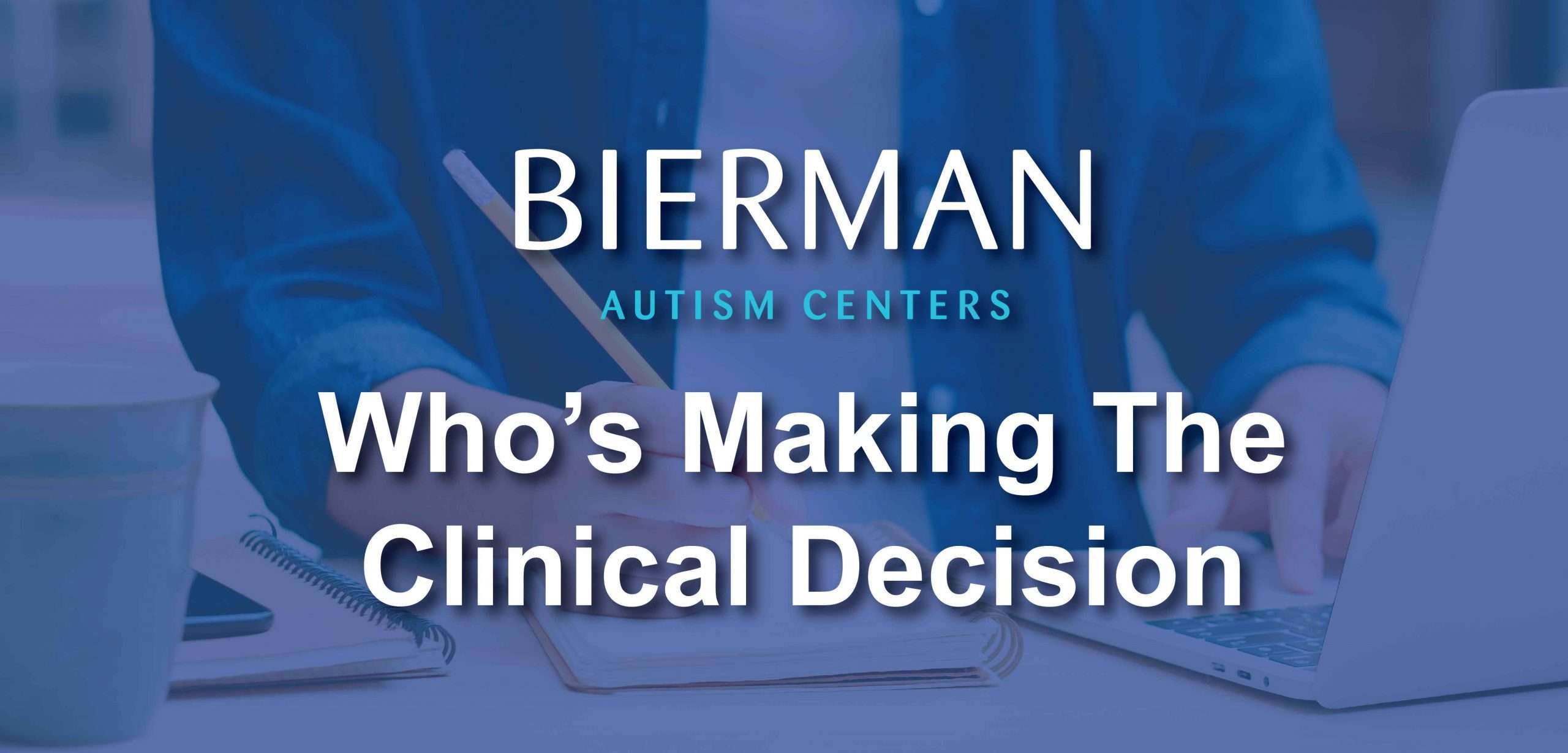 At Bierman Autism Centers, our core purpose is to fuse science and learning to accelerate progress & transform lives. We believe in using the science of ABA to make good clinical decisions to create progress and possibilities for our clients. We believe clinicians should make clinical decisions by analyzing the data on a case-by-case basis and not being left up to software systems.
We use technology not to outsource our thinking but as a tool to make our work more impactful.
As a BCBA and Clinician at Bierman, you will grow your skills by using your behavior analytic knowledge to analyze your client's data and make meaningful decisions based on each individual child's needs. Not by waiting on a screen to direct you on what to do next.
Sure, it's "easier" to leave clinical decision-making to an algorithm. But we care more about "effective" programming than "easier" programming. We believe in keeping the "analysis" in behavior analysis and making programmatic decisions and changes that are socially significant to each and every family you work with.
ABOUT BIERMAN www.biermanautism.com
Bierman Autism Centers is a place where kids as young as 18 months to 9 years of age engage in play to learn foundational skills they can build on, such as self-advocacy and communication. They recognize that every kid's success is unique, and their one-on-one approach allows them to drive progress, and measurable outcomes, while each child is advancing on their own terms.
With over 200 graduations, Bierman currently has centers and is expanding in: Arizona, Indiana, Massachusetts, North Carolina, New Jersey, Ohio, and Rhode Island. For more about Bierman Autism Centers, visit www.biermanautism.com or contact Alexis Ducharme at marketing@biermanautism.com.
"No matter whether you are a newly minted BCBA or a seasoned clinician, you will learn so much at this organization. There are countless areas and opportunity for professional development, growth, and expanding your skills. The leadership team is a wealth of knowledge and everyone truly wants to help everyone be their best to maximize outcomes for our learners."

Bierman BCBA