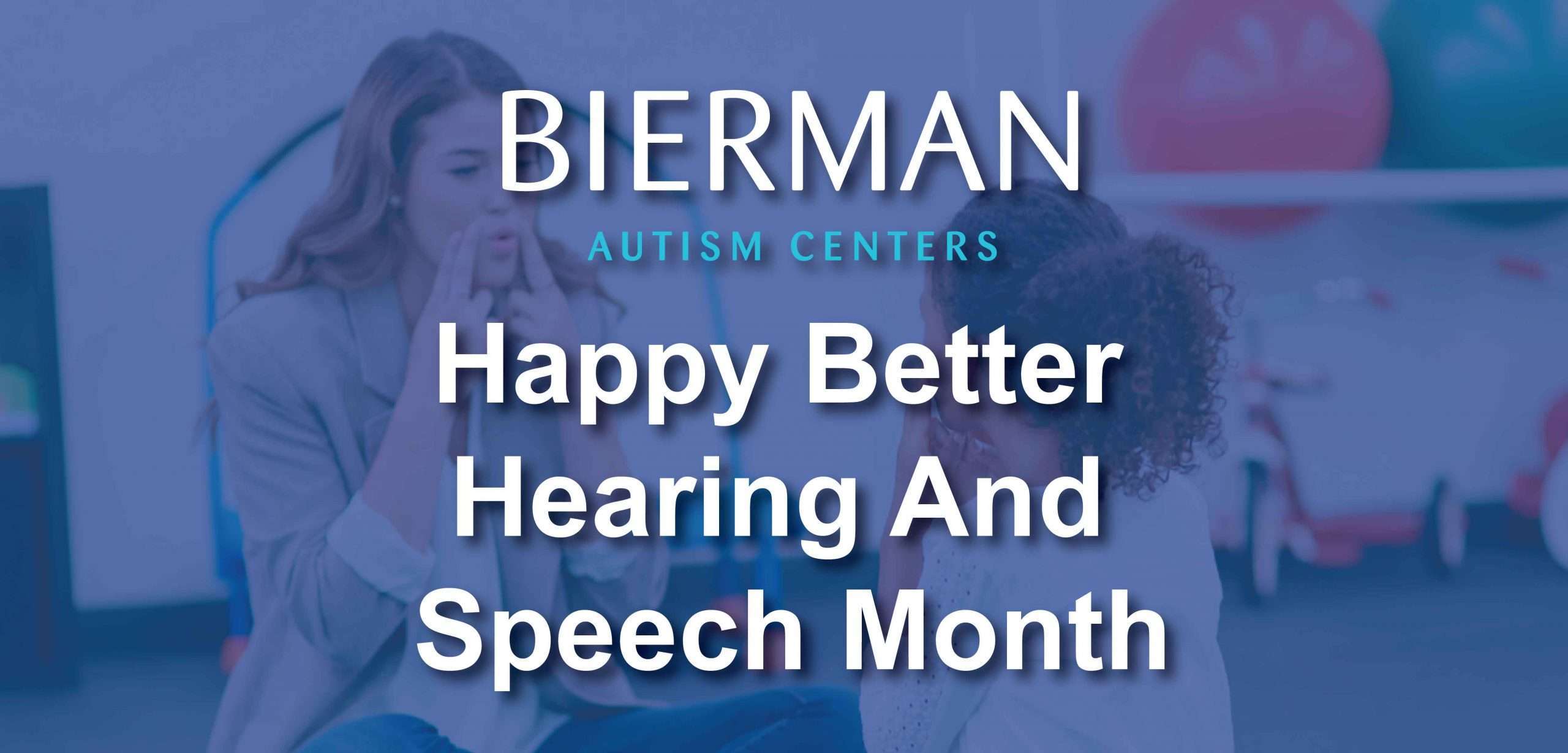 We're celebrating Better Hearing & Speech Month!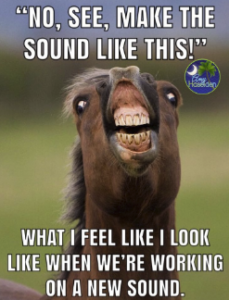 By: Julianne Trudeau, M.S. CCC-SLP
We wouldn't ask someone who isn't able to stand up to jump, or someone who can't yet hold a pencil to write their name right? So why would we expect our kids to say words like "refrigerator" or "helicopter" if they aren't able to produce vowel sounds or have difficulty producing early consonant sounds?
At Bierman Autism Centers, we know in the behavioral field, therapists may use the term "echoic". Echoics are important for young learners to build their repertoire of functional words. Learning functional words makes a HUGE difference for toddlers and young students in being able to communicate! Echoics are also a great asset for Speech Language Pathologists to focus on addressing specific sounds and specific syllable shapes. 
Once we have the information about the sounds a learner already can say, the next step is to develop functional and motivating targets to address in therapy. Another important note for therapists and parents alike, is to understand that target speech words should be chosen carefully based on skill, but also motivation.
While motivation plays an important role, we also want to remember that not only do different speech sounds develop at different times, but that we also need to be mindful of the hierarchy of the level we are producing them. For example, if a child has difficulty with the /m/ sound, we may find it easier to work on producing it in isolation or combined with a vowel (either CV – consonant vowel – or VC – vowel consonant) combination, such as "me", "moo", "I'm", or "am", rather than jumping right to the word level and having them try to produce "monkey". Please note the "speech ladder" below.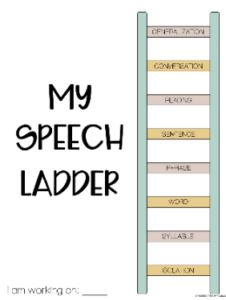 When in doubt, your Speech Language Pathologist is a tremendous resource. We are happy to assist in echoics programming or answer any questions you may have in regards to your learner's speech and language skills. If your center does not currently have an in-house SLP, please contact me and I'd be happy to assist: julianne.trudeau@biermanautism.com 
The chart below shows acquisition of speech sounds based on the ages when 90% of English speaking children produce single sounds at the word level. *Crowe, K., & McLeod, S. (2020). Children's English consonant acquisition in the United States: A review. American Journal of Speech-Language Pathology. https://doi.org/10.1044/2020_ AJSLP-19-00168