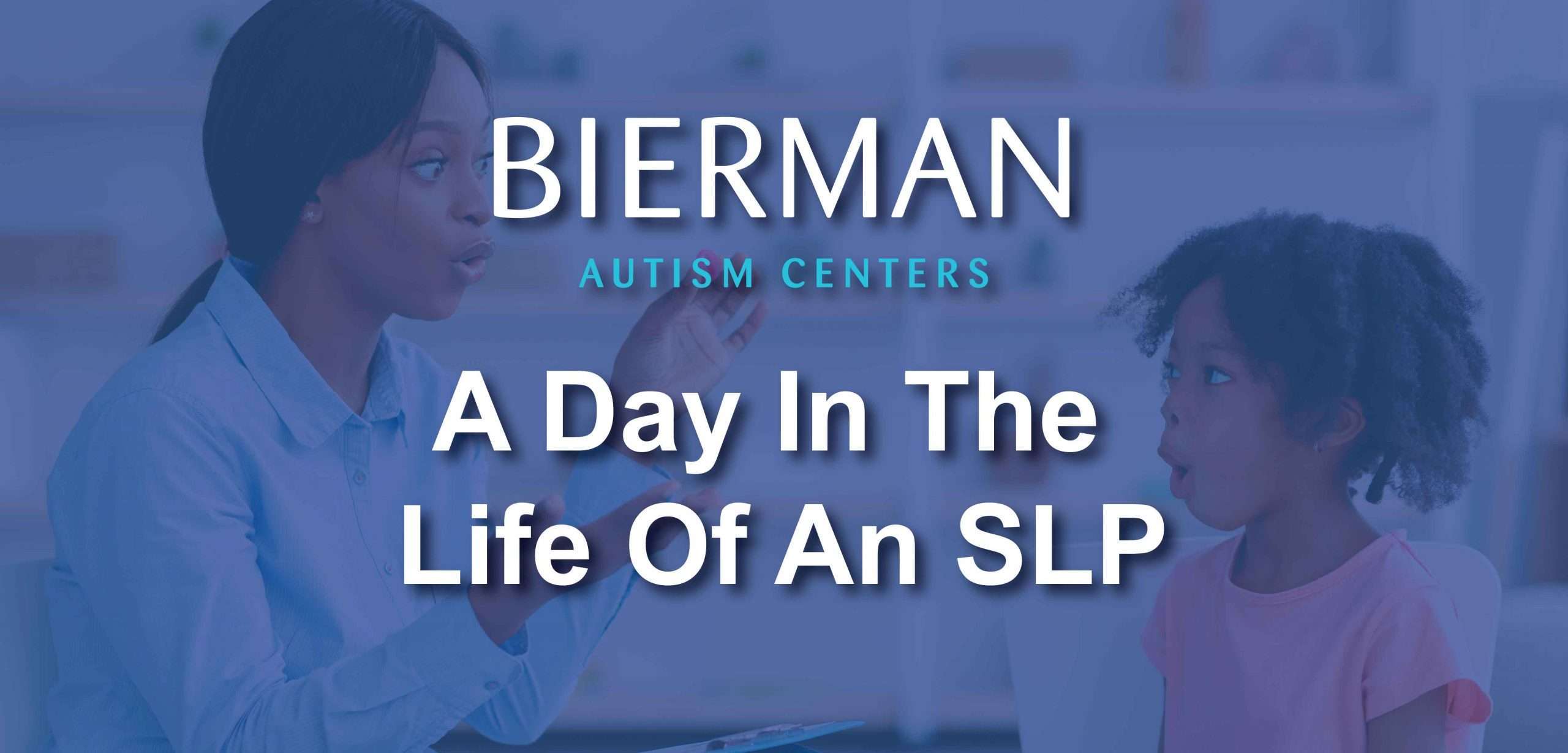 Ever wonder what a day in the life of an SLP (Speech-Language Pathologist) working in an interdisciplinary setting looks like? Well, I have some insight, but to start, I think it is important to recognize what an SLP does, even if they are not in an interdisciplinary setting.
As an SLP, we are expected to see clients throughout the week. The amount of time that an SLP might see the client is dependent on several factors, and the decision is ultimately made by the clinician. This might look like two 30-minute sessions, two 45-minute sessions, or possibly one 60-minute session per week.
When we are not providing direct therapy sessions, you might find the SLP catching up on notes from previous sessions, planning out therapy sessions for the rest of the day, prepping an assessment to conduct an evaluation, writing up an evaluation report, meeting with parents, meeting with the client's team, or expanding knowledge on new or unfamiliar treatment approaches to best serve our clients. Honestly, this list does not begin to cover the many things an SLP does.
The SLP wears many different hats, including clinician, educator and counselor for families, peers, friend, collaborator, coworker, mediator, and learner. While all hats are important, there is one that stands out when it comes to working in an interdisciplinary setting, and that is collaborator. As an SLP, we have the duty to communicate with different professionals that might be on our client's team. It is important for everyone to be on the same page while also knowing that you can receive support from other disciplines.
Collaborating is so important for our clients!  For example, we might have a client whose sessions have not been as successful as we thought they would be, and we can't seem to find a solution. By talking with the client's team of professionals, it could provide some insight and a different point of view to help make our sessions more successful. An Occupational Therapist (OT) might suggest that the SLP incorporate movements during the session that provide sensory input, like spinning, jumping, running, etc. Perhaps the SLP is struggling as the client continuously escapes from the room/ activity. In our SLP brain, talking to the client about how climbing on the bookshelf is unsafe behavior seems like the right thing to do until it isn't working. The Board Certified Behavior Analyst (BCBA) might suggest that the SLP stop talking and instead monitor the client to ensure they stay safe while using body language to communicate a calm and safe environment.
Now, we can flip it to the side of the SLP providing support to the child's team. This could look like educating the team on using the client's augmentative and alternative communication (AAC), such as a light-tech communication board or a high-tech speech-generating device. A high-tech speech-generating device could be an iPad with an application that can produce speech. Knowledge of how to work with AAC, no matter the type, is not common knowledge; therefore, having the SLP jump into sessions to see how the RBT is using the client's AAC to model language and how often AAC is available is beneficial. In addition, the SLP could help guide the BCBA toward age-appropriate goals for sounds, words, word combinations, etc. An example of this is a client you identified as a Gestalt Language Processor, meaning they process language differently than others. If the client's BCBA or OT is not aware of this type of language processing, their goals or how they are communicating with the client might not be the most effective! Therefore, the SLP needs to educate and communicate with the team so that they can all support the client in a way that meets their learning and communication needs.
SLPs have much to accomplish during their week, but collaborating with the client's team is essential within an interdisciplinary clinic. Collaboration during the week can be for 10 minutes, 1 hour, or just in passing. We can all learn from each other; ultimately, that best supports the client.
A Day in the Life of an SLP was written by Sabrina B., Speech Language Pathologist