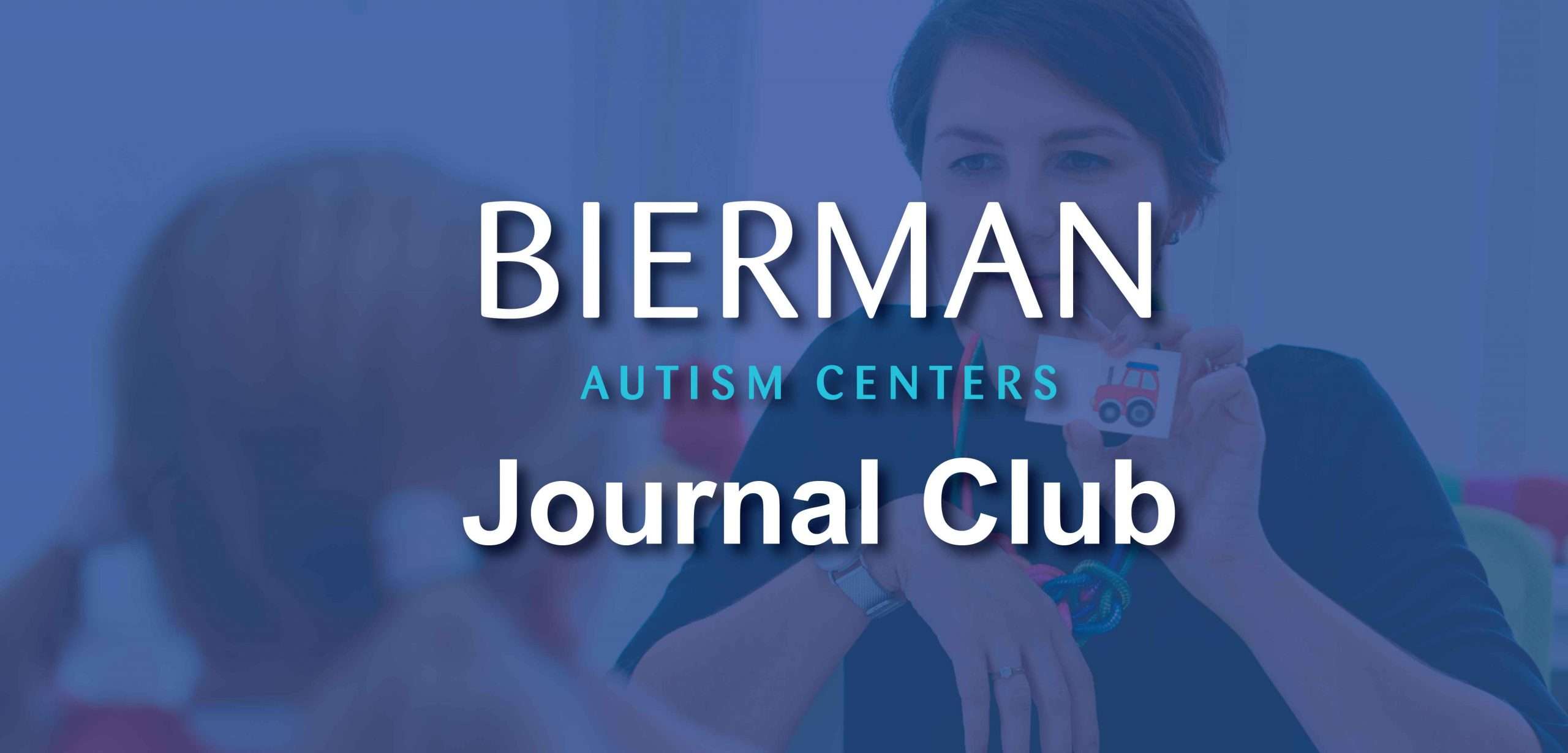 Bierman Autism Center's Journal Club, run by our Regional Director of Clinical Services NJ, Lauren Kryzak, meets once a month. This month's meeting is more heavily focused on a joint BA/SLP topic in conjunction with our Director of Speech Services, Julianne Trudeau. The article discussed was: Curiel, E. S., Sainato, D. M., & Goldstein, H. (2016). Matrix training of receptive language skills with a toddler with autism spectrum disorder: A case study. Education and Treatment of Children, 39(1), 95-109.
This training is defined as a generative approach to instruction in which words are arranged in a matrix so that some multi-word phrases are taught, and others emerge without direct teaching. Some goals for attendees included: defining recombinative generalization, providing examples of stimulus arrangements that can be taught through matrix training, discussing hypothetical systematic replication procedures, and identifying benefits for our specific client population.
Participants were asked to read the above-mentioned article prior to attending and engage in an active discussion by describing matrix procedures along with applications from a behavior-analytic perspective and speech and language development. Examples of training arrangement and stimulus examples were provided and discussed, both from an ABA and an SLP lens. Our meeting concluded with a discussion regarding the application of matrix training to their current practice and any suspected barriers.
Given the tremendous turnout for our first collaborative BCBA-SLP journal club, we know this will not be our last cross-functional collaboration discussion as we continue to learn and grow together to provide the best services we can for our learners!
Example of stimuli arrangement for matrix training: