Kritika Maheshwari, a wonderful Behavior Technician in our Needham Center, shares how teaching that focuses on the learner is always right creates lifelong learners.
The phrase, 'the organism is always right,' has been attributed to B.F. Skinner. His protege, and the father of Precision Teaching, Ogden Lindsley, modified this phrase to 'the learner is always right.' Ogden made this phrase an essential element of his teaching methodology. The phrase suggests that when a learner fails to learn what is being taught, the teacher must question their teaching methods before they question the learner's capacity or ability to learn. This view helps us continually modify our teaching methods and procedures according to the needs of each child we work with and, therefore, inch closer to achieving the purpose of teaching- children acquiring new skills,
Teaching empowers people with knowledge and skill, bettering their quality of life in many ways. Like every other age-old practice, traditional teaching methods that worked in the past under different circumstances have carried on to present times. Each of us has our preferred methods to which we respond better. For example, some people are visual learners and learn faster if the material being taught is supplemented with pictorial representations. Others may do just fine with textual and/or auditory instructions. Some people may be able to imitate a skill after seeing an expert perform it, but others may require a breakdown of each step in order to learn how to perform that same skill. It is important to remember that every learner is unique, and what works for one person may not work for another. Considering the many ways one can learn, why should a teacher be limited by the way something has been taught in the past? Teachers must use the best tools to get the job done with so many tools at their disposal. It is the teacher's responsibility to recognize these differences among learners and adapt their teaching methods accordingly. Using varied teaching methods may also make learning more fun for the learner while avoiding monotony in the process. Doing so can create a more effective and inclusive learning environment that empowers all learners to reach their full potential.
The phrase, 'the learner is always right,' also suggests that the learner's performance measures how well the teaching method worked or how fast the material is being acquired. Because performance is measurable and can be tracked over time, in our case, on the Standard Celeration Chart, analyzing this performance in response to different teaching methods provides important information about how well the methods work. It also helps teachers pinpoint the areas where the learner is making mistakes, in other words, where the learner may require more support. This information can be used to choose methods better suited to the learner. For instance, if a child learning to ride a bike cannot balance without training wheels, the caregiver might try holding the bike for a longer distance while the child continues trying. If this doesn't work either, they may try using training wheels.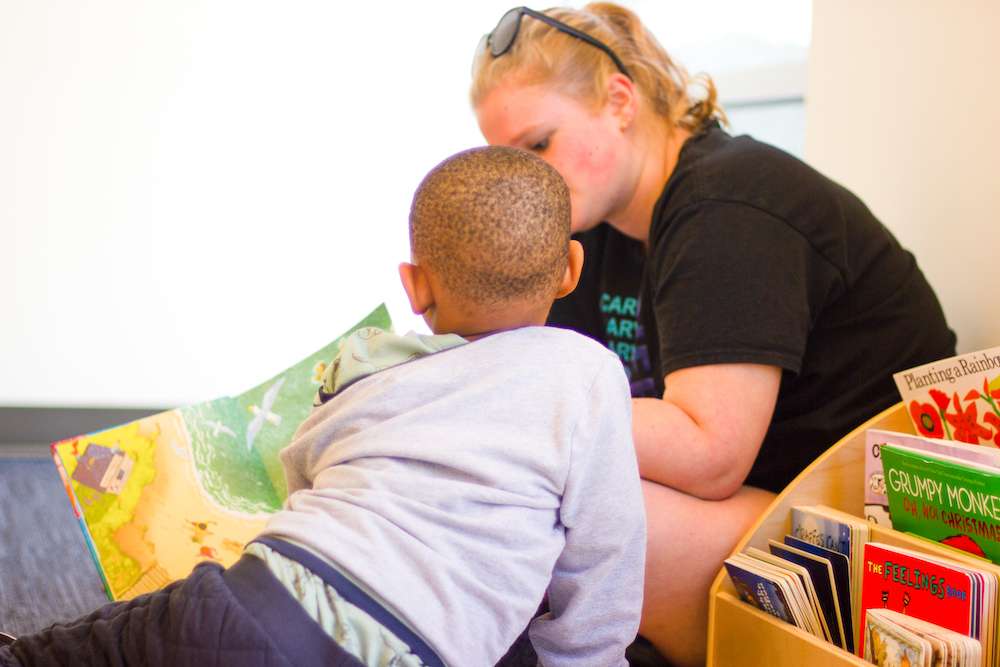 Continuing to use the same method with no success prolongs the time spent learning while increasing the number of times they make errors. Making errors repeatedly can make learning aversive to the learner and, over time, make it not fun to engage in learning activities. Many of us have given up trying to learn how to swim or ski because we fell or injured ourselves too many times. If a better strategy is employed before the child makes too many errors, the child doesn't have to fail repeatedly and, therefore, doesn't have to experience the negative effects of these failures. The teacher must teach to reduce the learner's chances of failing or making errors as much as possible, to prevent the learner from losing motivation and developing any aversion towards what is being taught.
The teacher has the most information about the material being taught and has the means to understand the learner's needs and deficits. Their responsibilities are much more than just teaching. They must teach effectively and successfully without diminishing the will to learn in the learner. This phrase, 'the learner is always right,' beautifully captures the true purpose of teaching in just a few words. This purpose is to ensure that the learner, or child, learns what they are being taught most efficiently while also maintaining their motivation to continue learning and, most importantly, making the learning process individualized and fun.
At Bierman Autism Centers, our team makes learning welcoming and fun by erasing the line between learning and play. Kids at our centers enjoy taking on new challenges and become motivated in ABA Therapy sessions as they learn new skills. Our approach of the 'learner is always right' ensures kids become confident and empowered lifelong learners.
Interested in services at Bierman? Call 800-931-8113 or email start@biermanautism.com.