ABA Therapy Center Graduation
Unlocking  Infinite Possibilities for Children Diagnosed with Autism
At Bierman Autism Centers, we take immense pride in transforming lives through our specialized programs. Graduation from Bierman Autism Centers represents not just the culmination of one phase but the auspicious beginning of an empowered life for children diagnosed with autism.
The Essence of ABA Therapy
Applied Behavior Analysis (ABA) Therapy is the bedrock of our intervention programs. ABA Therapy is a scientifically-validated approach that focuses on improving specific behaviors and skills in individuals with autism. It's not just about teaching; it's about molding an individual's learning and behavior patterns to facilitate a more fulfilling and adaptive life.
Through ABA, children learn communication, social skills, self-care, and play – all essential for independent living. With over 350,000 hours of ABA therapy delivered, we at Bierman focus on creating a tailor-made plan that caters to the unique needs of each child.
A Holistic Approach: The Bierman Difference
What sets Bierman apart is our holistic approach. We integrate ABA with other therapies, such as Occupational and Speech Therapy. This ensures a comprehensive development strategy that tackles all aspects of an individual's needs. In 2022, we reached over 200 graduations at our ABA Therapy Center Graduation, a testament to the efficacy of this holistic approach.
Learning Through Play: Naturalistic Teaching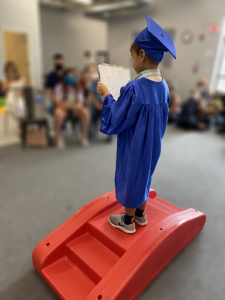 Naturalistic teaching is an integral part of ABA therapy at Bierman. The best learning happens when children are engaged and enjoying themselves. Through naturalistic teaching, everyday activities and play are transformed into learning experiences.
Children learn through observation, imitation, and natural consequences as they engage in activities they love. Naturalistic teaching ensures no minute is wasted, whether building with blocks, painting, or engaging in imaginative play.
The Journey to ABA Therapy Center Graduation
Our graduations are a monumental milestone in the lifelong journey of a child diagnosed with autism. It represents the culmination of dedication, hard work, and progress. But what do the steps to graduation at Bierman look like?
Early Intervention and Diagnosis
We cannot stress enough the importance of early intervention in autism. The sooner the intervention starts, the better the outcomes. At Bierman, we provide screening and diagnostic testing for autism. A diagnosis is not the end; it's the beginning. It's the first step in understanding how a child's mind works and giving them the resources to succeed.
Individualized Learning Plans
Post-diagnosis, each child is provided with an individualized learning plan. This plan outlines the goals, the therapies to be used, and the approach that will be taken to address each child's specific needs.
Progress Monitoring and Parental Involvement
Continuous monitoring ensures that the child is on the right track. We use proprietary data measurement systems to ensure that children are progressing. Additionally, we believe in the power of parental involvement. Parents are an integral part of the therapy process, and we actively engage them in therapy, decision-making, and progress monitoring.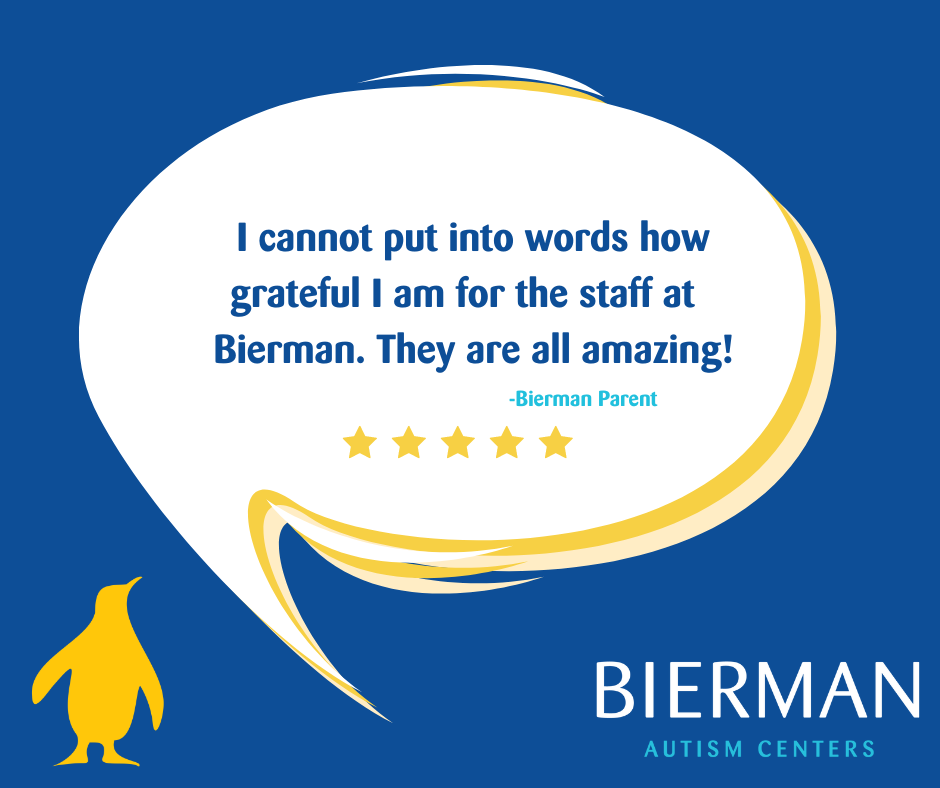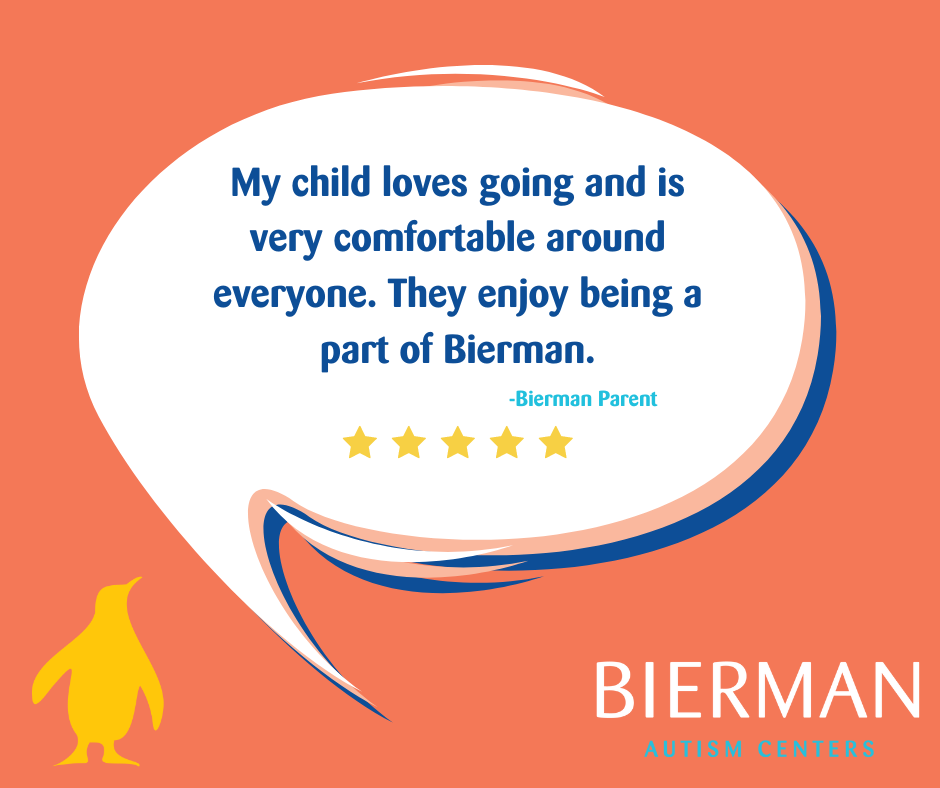 Graduation: The Start of Something Beautiful
Graduation is achieved when a child has achieved the goals outlined in their individualized plan. They have acquired the skills necessary for more independent settings, whether transitioning to school or another program. It's a day of celebration, achievement, and the beginning of a new chapter in their lives.
Building Bridges: Community and Family Engagement
We believe in the strength of communities and families. Bierman is not just a center; it's a family. We encourage community involvement and engage families in therapy. Our centers are hubs of support, learning, and growth.
The Impact: Success Stories and Long-Term Achievements
Our Client Graduations are a momentous occasion, but this milestone's true impact is seen in our graduates' long-term achievements. The benefits are immense, from improved communication and social skills to the successful transition to mainstream education and beyond. Our graduates go on to lead fulfilling, enriched lives. Their success stories are the driving force behind our commitment to excellence.
Encouraging Lifelong Learning
At Bierman, the learning doesn't stop at graduation. We teach a love for learning that stays with our graduates for life. They continue to learn, adapt, and grow as they move on. They become lifelong learners, ready to take on the challenges and opportunities that life throws their way.
If your child has been diagnosed with autism, we invite you to explore what Bierman Autism Centers offers. Be a part of a community that believes in the boundless potential of each child. Take the first step towards graduation, and open the doors to a lifetime of possibilities. Contact us at 800-931-8113 or start@biermanautism.com.
At Bierman Autism Centers, we are privileged to participate in this transformative journey. We don't just prepare children for the world; we prepare the world for our children. Together, let's create progress and possibilities.
Careers
Are you interested in joining the team? If so, visit the ABA Therapy Jobs page to see all of our job openings!
Locations