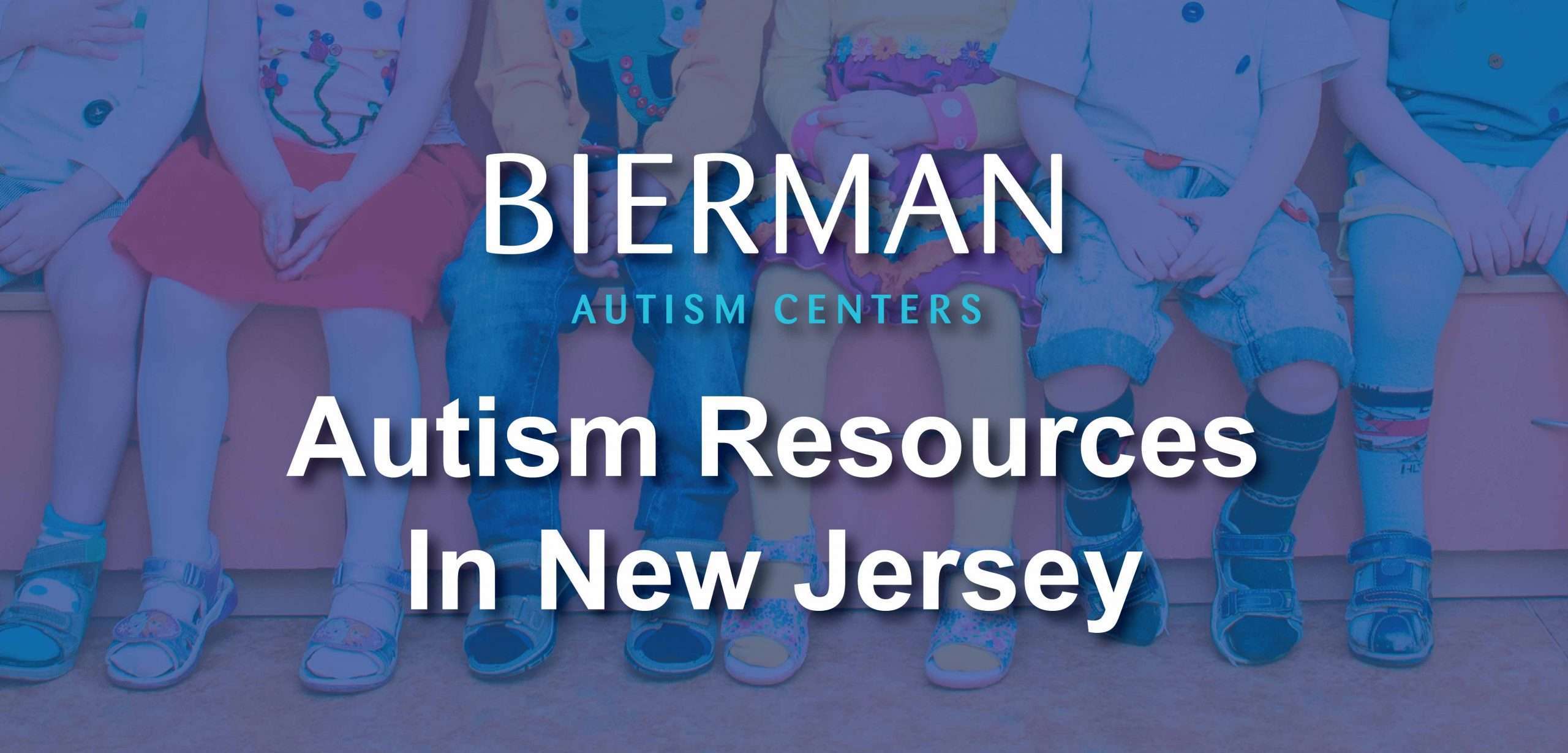 Finding autism services in New Jersey can oftentimes be difficult, overwhelming, and scary. Because of this, we wanted to compile a list of resources that can help you and your family. As always, if you have any additional questions, please don't hesitate to reach out to our team at info@biermanautism.com.
Diagnostic Services:
We offer autism screening and diagnostic tests at all four of our New Jersey Centers: Ramsey, Eatontown, Berkeley Heights, and Princeton.  We provide autism diagnosing for children up to age 9. You can learn more about our diagnostic process here.
Adult autism diagnostic services can be found on the Autism New Jersey site.
Center-Based ABA Therapy:
We offer ABA, Speech Therapy, and Occupational Therapy at all 4 of our New Jersey Centers.
Autism Family Events:
We offer a variety of events at each of our centers throughout the year. Be sure to check our Facebook page to learn about our upcoming events.
Autism New Jersey also provides different camps and recreation groups throughout the year.
POAC Autism Services is another organization that offers safe and welcoming events throughout the year.
Autism Caregiver Trainings:
The Autism Family Services of New Jersey offers a variety of webinars throughout the year for families.
Bierman Autism Centers also offers live and on-demand caregiver trainings that are open to anyone in the community and are free to attend.
Autism Groups:
Autism New Jersey: Autism New Jersey is a nonprofit agency committed to ensuring safe and fulfilling lives for individuals with autism, their families, and the professionals who support them. Through awareness, credible information, education, and public policy initiatives, Autism New Jersey leads the way to lifelong individualized services provided with skill and compassion. We recognize the autism community's many contributions to society and work to enhance their resilience, abilities, and quality of life.
Autism Speaks New Jersey: The New Jersey Chapter of Autism Speaks is dedicated to promoting solutions, across the spectrum and throughout the life span, for the needs of individuals with autism and their families. We do this through advocacy and support, increasing understanding and acceptance of people with autism, and advancing research into causes and better interventions for autism spectrum disorder and related conditions.
Autism Family Services of New Jersey: Autism Family Services of New Jersey is a state-wide, non-profit charitable agency dedicated to helping improve the quality of life for people affected by autism and their loved ones.
The Family Resource Network: The Family Resource Network is a comprehensive group of community-based programs and service organizations designed to meet the growing needs of individuals and families with disabilities.
The POAC Autism Services: POAC Autism Services, a 501(c)3 nonprofit organization, is making a difference today for every individual with autism in our state. Each year we provide hundreds of events for the autism community including: training for parents and educators; recreational and support services to individuals with Autism Spectrum Disorder and their families; and training for police and first responders, which is saving the lives of children/adults with autism throughout the state.
State Resources:
New Jersey Developmental Disabilities Council
Children and Youth with Disabilities
Do you know of a resource that should be added to our list? Please contact marketing@biermanautism.com and let us know!